Looking For Luxury Rental Car For Wedding, Bridal, Wedding Photo Shoot, and even more? Hire Benz A Car Rental from Sri Ram Cars Chennai.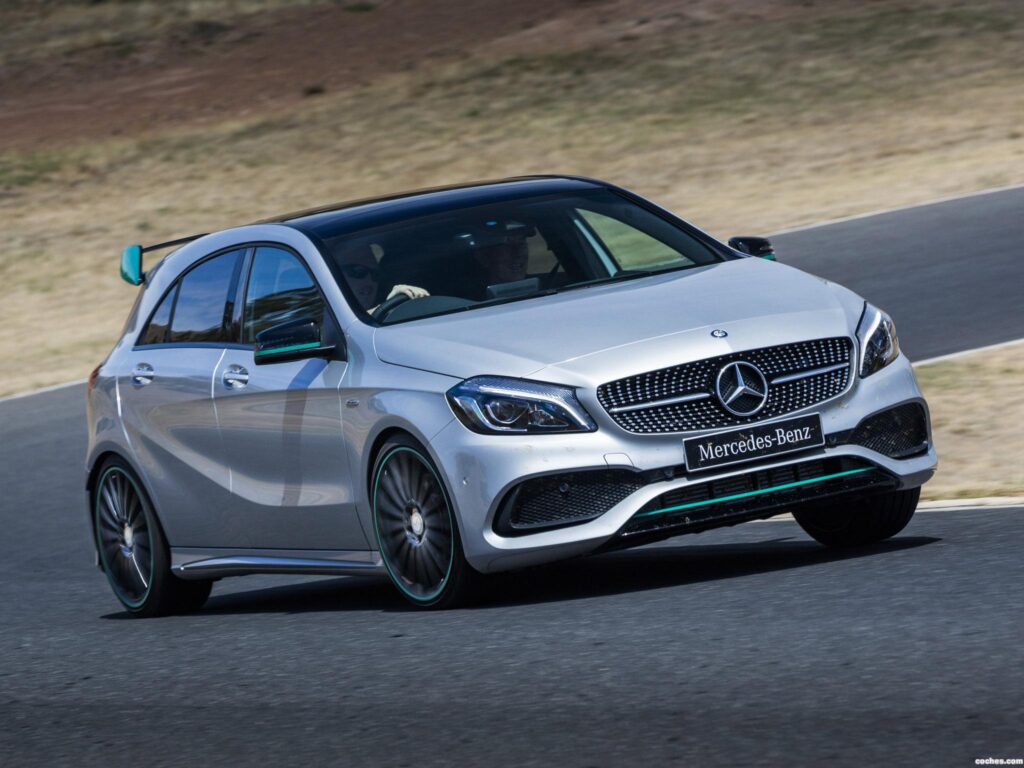 [contact-form-7 id="29230" title="Contact form 1"]
Special Occasion With Benz A Car Rental
The German luxury automaker Mercedes-Benz has finally released the facelift version of the Mercedes A-Class in India. In any event, the luxury hatch comes with minor visual and interior improvements and a slightly altered feature list.
Particularly the Mercedes-Benz A-class is a tiny automobile with the heart of a luxury sedan from the Mercedes-Benz S-class line. In brief, its expensive-looking exterior helps it blend in with the rest of the Mercedes-Benz portfolio, and its modern, tech-filled cabin provides a similar experience to the more expensive versions.
Simultaneously the A-handling class is pretty elegant, thanks to a turbocharged four-cylinder driving either the front or all four wheels. Regardless we'll concede that it's not quite as speedy as the AMG-tuned CLA35, but it's still a lot of fun to drive.
Even more, compared to competitors like the BMW 2-series Gran Coupe and the Cadillac CT4, the A-class presents a more coherent package and in any case, it is more appealing than any entry-level luxury compact automobile.
Similarly, the Premium package, which includes a 10.3-inch touchscreen, SiriusXM satellite radio, an auto-dimming rearview mirror, and power-folding side mirrors, is highly recommended.
Premium Benz A Car Rental
Significantly the Mercedes-Benz A comes with a long list of standard features, and we believe that this version of the A-class will appeal to the majority of purchasers.17-inch rims connect the car to the road. In either case, the exterior features list includes automatic LED headlights, rain-sensing windshield wipers, and heated side mirrors with integrated turn signals.
In like manner, a panoramic sunroof is standard on all versions, allowing plenty of natural light into the cabin. Overall eight-way power-adjustable front seats, simulated leather upholstery, and dual-zone automatic climate control are standard features for passengers.
Benz A Car Rental Exteriors
Surprisingly, on the outside, the Mercedes A-Class facelift features reworked air dams, optional LED DRL headlights, an all-new LED taillight, and redesigned front and rear bumpers.
Be that as it may, new sharper character lines and 5-spoke 16-inch alloy wheels adorn the new A-side class's appearance. Specifically Elbaite Green, Polar Silver, Jupiter Red, Cirrus White, and Cosmos Black are the five colors available for the newly released A-class.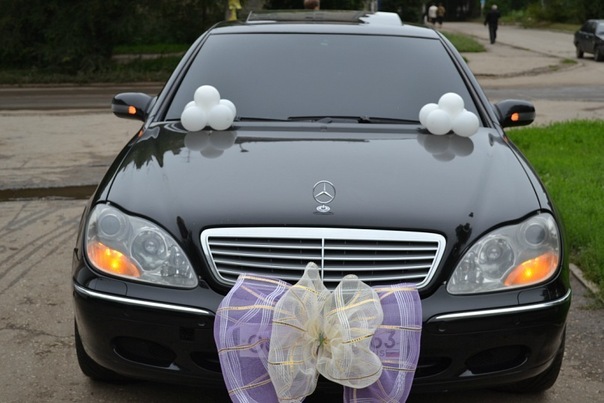 Performance Benz A Car Rental
The only engine available for the A-class is a turbocharged 2.0-liter four-cylinder with 188 horsepower and 221 pound-feet of torque. Meanwhile the A220 comes standard with front-wheel drive, while the A220 4Matic comes with all-wheel drive.
Moreover, a seven-speed dual-clutch automatic transmission handles gear changes. Nevertheless the A220 4Matic we tested accelerated from zero to sixty miles per hour in 6.1 seconds.
Rather that's slightly slower than the previous A3 we tested, which completed the sprint in 5.5 seconds with its most powerful engine. All things considered, we noticed that the front-drive A-class sedan had a less harsh impact than the heavier all-wheel-drive vehicle.
Nonetheless, both provide a ride that is both comfortable and poised. Given that the steering is accurate, the throttle response is excellent, and the turbo lag is minimal.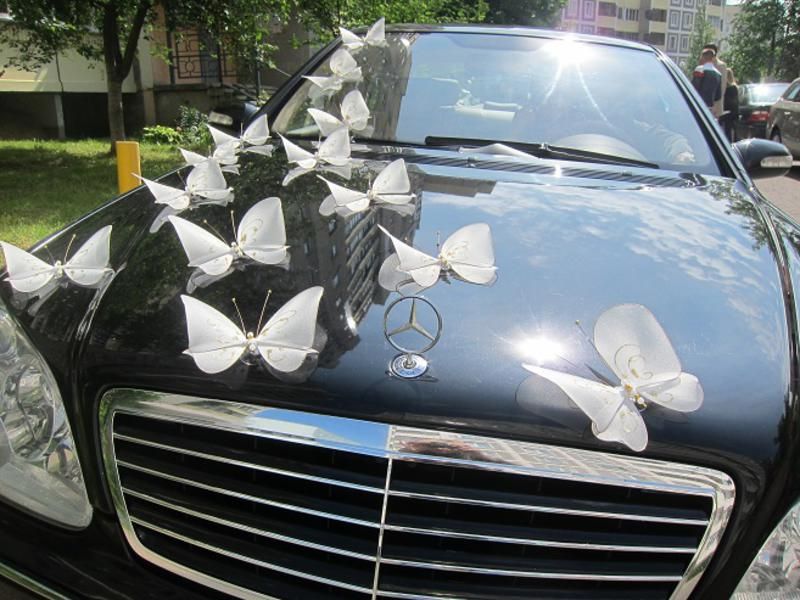 In another case, the Mercedes-Benz A-class features all-new seats, a massive 8-inch touchscreen with Apple CarPlay and MirrorLink, a new three-spoke multi-function steering wheel, and new trim colors.
In fact, the cabin design of entry-level luxury cars can occasionally be heavy on the entry-level and low on the luxury. With the A-class, however, this is not the case. Subsequently, the inside of this sedan boasts a luxurious appearance that meets Mercedes-Benz standards.
Though the center stack features a trio of circular air vents, the cabin can be customized with luxury features like leather upholstery, heated front seats, and LED interior lighting.
In spite, the front seats are exceptionally comfortable, which contributes to the A-suitability classes for lengthy travels. Thereafter a standard 40/20/40 split-folding rear hub lets you transport objects too large to fit in the trunk.
Connectivity Of The Rental Benz
In the first place, standard infotainment options on the A-class include Bluetooth phone and audio streaming, HD radio, and a 7-inch touchscreen. Important to realize the base model consists of an eight-speaker sound system, five USB-C connections, and smartphone integration with Apple CarPlay and Android Auto. Moreover, the available Premium option comes with a larger 10.3-inch touchscreen. Specifically, SiriusXM satellite radio and a Burmester sound are among the available options
Wedding Rental Car Specifications
Obviously, the facelift version of the 2016 Mercedes A-Class is powered by the same 1.6-liter petrol engine (turbocharged) and 2.1-liter diesel engine as the previous model. Similarly, the 1.6-liter petrol engine that is turbocharged makes 122PS and 200Nm of peak torque.
In light of the 2.1-liter diesel engine, on the other hand, produces 135PS and 300Nm of peak torque. In effect, both engines are mated to a seven-speed dual-clutch automatic transmission.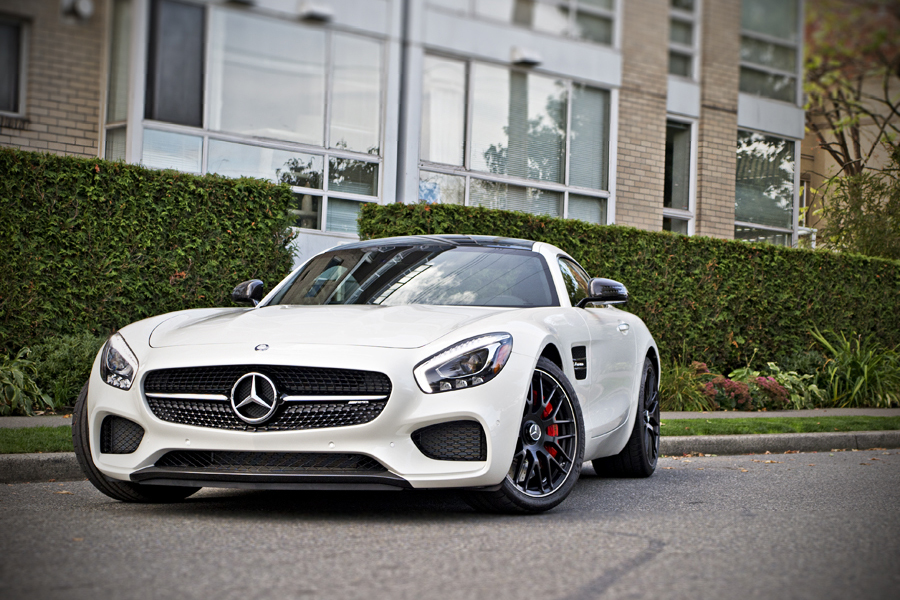 Straightaway the A220 offers a wide range of driver-assistance features as optional equipment despite its lack of basic features.
Standard automated emergency braking with pedestrian recognition
Equally, Standard blind-spot monitoring
Available adaptive cruise control is some of the crucial safety options.
Surely booking a luxury car for a special occasion is a beautiful way to enjoy a relaxing evening at the theater. Surprisingly, if you're looking for a one-of-a-kind vehicle for your wedding, Sri Ram is the place to go. Thereupon to make your moments and rides pleasant, we provide you with the best options and services.
If you want something more upscale, though you should get a quote based on the item's age and function. In addition to looking at the car's age and condition, you should look for any dents, scratches, or damage.
Thus please get in touch with us to learn more about how renting one of our historic automobiles for a wedding or other special occasion can provide that unique touch that will always be memorable. The first thing to remember we assure you the best for you.
Excellent & Unique Booking
At this instant, rent an excellent automobile from us to add an unexpected, unique touch to your special day, whether it's a wedding car with a driver, a vehicle to serve as a dramatic backdrop for your wedding photos, or a classic getaway car.
By all means, Sri Ram Cars can give a fantastic classic car to make your wedding or special occasion more memorable and enjoyable. Explicitly, brides-to-be, wedding and event planners, and also photographers are welcome to contact us.
We have a fleet of Hatchbacks, Sedans, SUVs, and luxury vehicles available at multiple locations. whenever allowing you to get around quickly, easily, and personally.
Use an automated booking application to save time and money.
First thing to remember is our chauffeurs are well-trained, experienced, and highly motivated. Individuals who are fluent in English and have been hand-picked to best suit our clients' needs.
We have our vigilance supervisors who examine cabs/drivers for excessive speed, alcohol/drug consumption. Traffic rule violations, misbehavior, and random checks of vehicle-related documents such as the registration, insurance, permit, fitness, pollution, and taxes.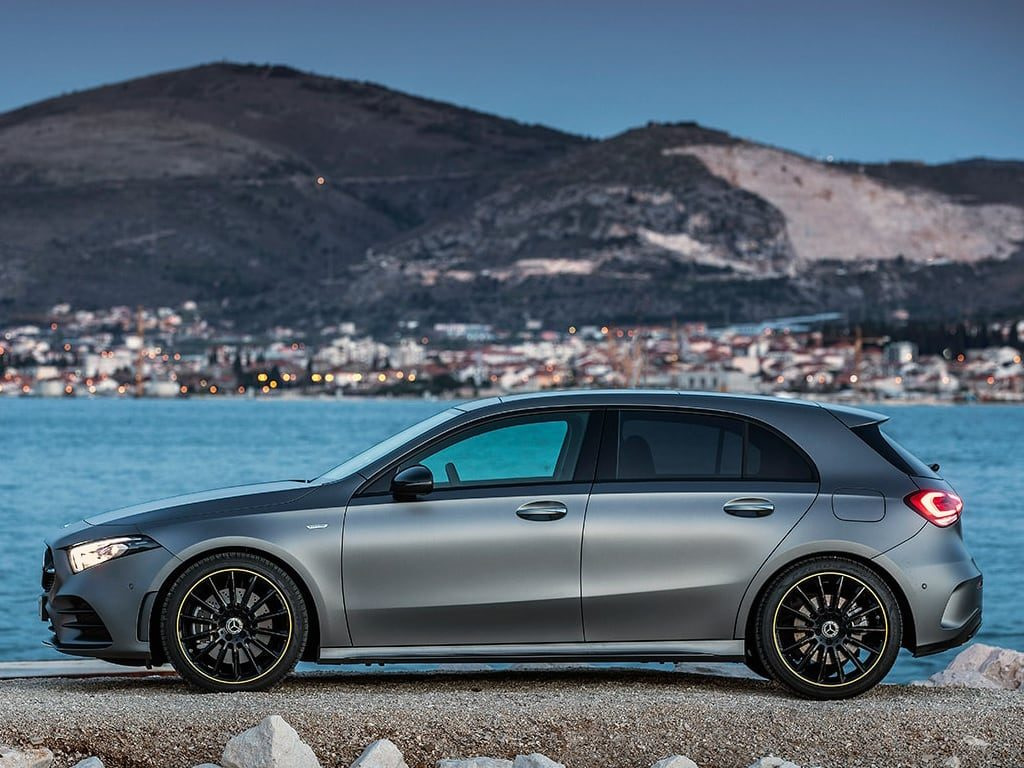 Our organization is managed by skilled individuals together with extensive experience. While traveling operations and a strong focus on client satisfaction.
GPS-enabled tracking system and monthly billing transparency via GPS.
Over speed alarm and panic button for client safety.
Customer service is available 24 hours a day, seven days a week.
Well-Maintained Rental Car
Daily Thermal Screening for Drivers
Disinfection before and after every trip
Hand Sanitizer in every car
Chauffeur with Mask.
Well-mannered and authentic drivers.
Hire with or without Drivers
To point out, you can book a single vehicle for your wedding or several for your guests to utilize to get from the ceremony to the celebration with Sri Ram Cars. To put it another way, you can choose from various premium and historic cars in your price range.
You may also require a vehicle for your honeymoon, in which case you should contact a firm that specializes in such transportation. Even though most car services do not provide wedding packages, you can still utilize them to get to and from various venues. Under those circumstances, whatever may be the requirement, we have the best solution for it.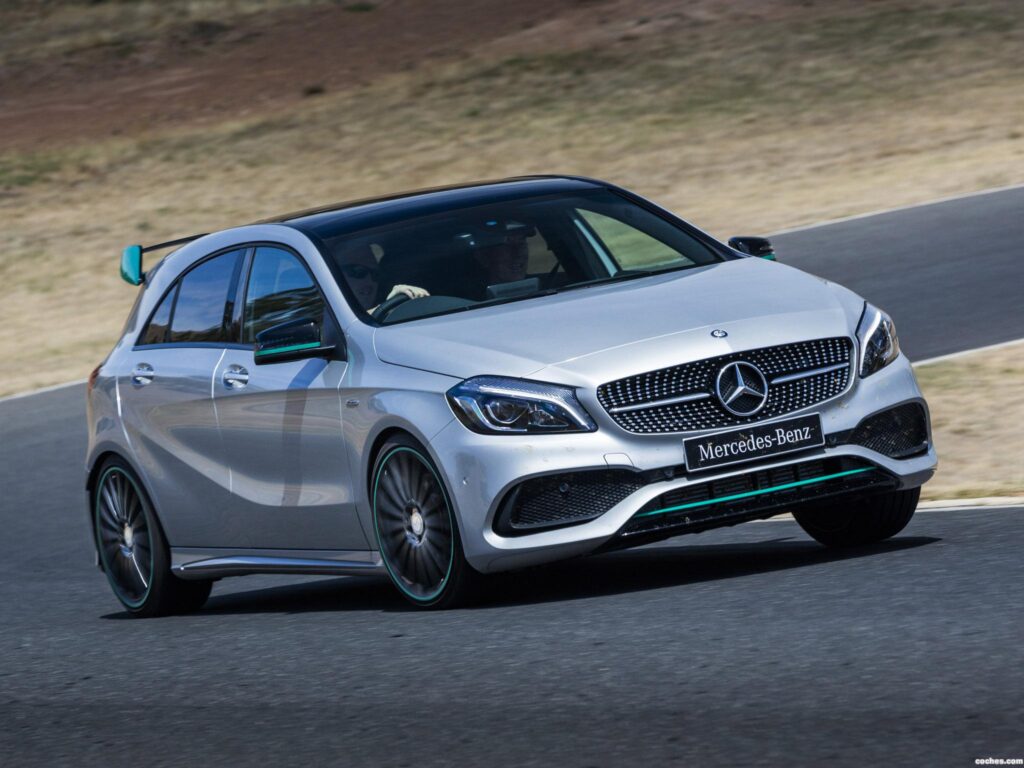 Hessel-Free Pickup & Drop
Certainly, there are a variety of wedding automobile alternatives to choose from. Indeed, there are so many alternatives where you'll be able to pick a vehicle that suits your taste.
Consequently, there are no restrictions on the number of cars you can choose from; as has been noted you'll find something unique that matches your requirements.
At any rate, we also offer a Corporate Event Taxi Service that includes airport pick-up and drop-off and business excursions and events. By the time the cost of renting an automobile is determined by the kind, time, and model you desire.
In the final analysis, corporate fleet management is a highly specialized task. And with this, in mind, we ensure that our fleets are of high quality. Thus with well-kept vehicles and well-trained drivers.
Forthwith Sri Ram Cars relieves your stress by handling your company's transportation needs.
So long as our corporate car rental services are available across Chennai. Up to the present time, our services ensure your associates' satisfaction, comfort, and convenience.
To sum up, let us know if you want to hire a chauffeur-driven car for a day, a month, or a year and in that case, we'll provide you with the perfect blend of comfort and security.