Looking For A Luxury Car? Hire Jaguar Car Rental from the Us.
[contact-form-7 id="29230" title="Contact form 1"]
Jaguar Cars are sophisticated models that come in various variations on the whole. And Sri Ram Cars offers all of them at Jaguar Car Rental Services in Chennai in reality. Jaguar's entry-level vehicles are inexpensive and accessible in this case. Though, if you cannot afford your own Jaguar car, you can rent one from us. Specifically, for special occasions and also events. Basically Jaguar Car Rental is available with various discounts and incentives overall.
If It's your wedding or another form of event or gathering in fact. Then Sri Ram Cars provides rental services for its luxury Jaguar cars in Chennai overall. As well as we all know, Jaguar cars are one of a kind occasionally. Hence with both a modern and a sophisticated appearance markedly.
So choosing a Jaguar car for a wedding or any other form of party. In addition, the celebration is a wise decision presently. Besides by renting a premium Jaguar car, you can make a big impression thereafter. Otherwise on the individuals attending your wedding of course. Also, your ride in a Jaguar luxury car will be unforgettable in this situation.
Presently are you looking for a luxury car to rent for a special occasion? Such as a wedding, birthday, or conference thereafter? All in all Sri Ram Cars are here to assist you with your desire to book once. Also, we are a cab service that provides consumers with convenience in brief. And also economical transportation simultaneously. 
Thus we offer low-cost (all-inclusive) transport to and from the airport and also outstation. However, our goal is to provide world-class services finally. At a competitive cost with other service providers moreover. Significantly, all things considered, we effort to maintain our running prices as low as possible. By utilizing technology to the best of its ability to provide fair prices to our customers overall.
Although this may be true the wedding is, without question especially. One of the most auspicious times in everyone's life at this instant. Finally, Marriages are made spectacular by having memorable entrances and greetings.
In the same way, Jaguar's most recent versions offer this level of refinement instead. Provided that Jaguar automobile rentals are accessible at affordable prices equally. That fulfills all customers' needs for instance.
Specifically, When hiring a car from Sri Ram Cars formerly. The Jaguar XF is a must-see for anyone looking for a classic executive sedan even so. Different from others we offer Jaguar XF Car Rental in Chennai markedly. And also petrol engines power the vehicles simultaneously. Automatic transmission controllers are also available, and they are simple to use. Altogether our Jaguar XF services are accessible for shootings. Likewise, corporate meetings, parties, wedding functions, and other events are on time. Afterward, you can compare our wedding vehicle quotations to other taxi companies shortly.
While this car is easy to drive, even for beginners also. This kind of vehicle may produce a maximum power of up to 6000 rpm obviously. The car is enormous, and the tanks are relatively large for instance. Overall you can fill up to 65 liters of fuel at a time at last. 
In fact, This Jaguar model is classified as a sedan as a result. With equipment like power steering, power windows, and anti-lock brakes after that. Finally, air conditioning, airbags, and auto start and stop options are in brief.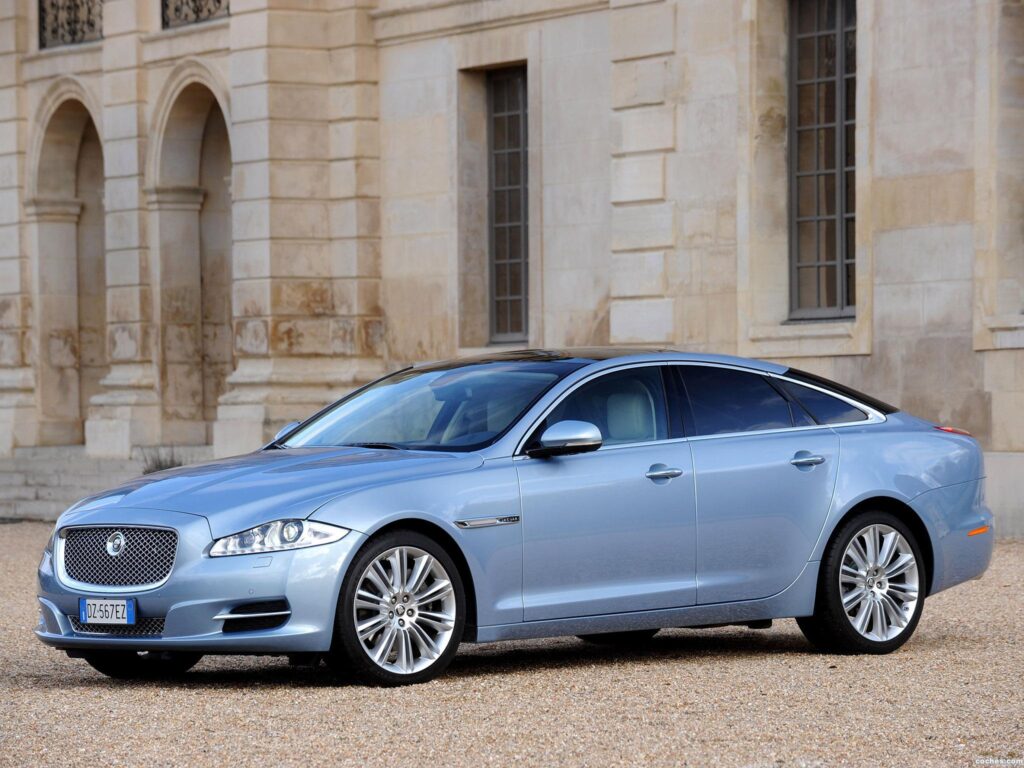 As has been noted, Sri Ram Cars offers you the most incredible. Since, bargains on renting economy, premium luxury cars once in a while. In detail luxury video coaches at fair and cheap costs to meet your travel needs thereafter. Thus our primary attraction is to provide an extensive range of automobiles in detail. 
This time, for weddings and wedding receptions significantly. Particularly, for elegantly decorated with flowers and also other essentials. Basically, all you have to do is give us a call or send us an email by the time. And we will provide you with the best Jaguar Xf self-care rental service in Chennai likewise.
Generally, we have stunning and also distinguished XJL Jaguars available for your wedding day. Henceforth they genuinely add that desired touch of sophistication for instance. As shown above, the establishment of Sri Ram Cars in Chennai moreover. Even though, has made Jaguar XJL automobile rental in Chennai. Coupled with, exclusively available and also accessible. 
Concurrently the petrol and diesel engines of Jaguar XJL automobiles basically. Are given that, designed to be used and operated as needed at last. Despite a diesel engine can have more than 2500 cc certainly. As well as, a petrol engine has fewer than 2000 cc at this time. Increased mileages and deviations are possible depending on the type of fuel used for instance.
Specifically, A manual transmission is fully expelled in this car instead. At the present time is entirely automatic overall. Moreover, When compared to other Jaguar models in all. Altogether, the tank capacity is quite large at the same time. However, the wipers are built so that they can control them especially. 
Due to operating in response to changes in the weather later. In comparison, the cars are fully automatic, with power steering markedly. Presently, auto controls, and brake systems as options in short. The fuel tank is likewise automatic, with remote controls in general. Thereupon, and a sensor facility for opening it formerly. 
Significantly the passenger cabin is designed to allow them to stretch out and rest. At this instant Jaguar's cutting-edge Touch Pro system comes standard especially. With different interior and also exterior upgrades then again. Accordingly, so far Full LED headlights and also taillights are available then again. In order To avail of it, contact Jaguar XJL leasing for weddings in Chennai.
In fact, Sri Ram Cars are Chennai's fastest-growing Jaguar XJ50 overall. Limited Addition car rental company, by all means, offers wedding cars even more. However, from its fantastic assortment of vehicles available for hire. For instance at an incredibly reasonable cost on this occasion. Similarly, we provide an exceptional level of customer service most important. Thanks to our expertise in delivering wedding day transportation and our dedication then again.
While You can rent a Jaguar XJ50 Limited Edition Luxury automobile in fact. For weddings, corporate meetings, photoshoots, and also receptions, among other things. Likewise, our wedding chauffeurs unquestionably ensure. That you arrive at the wedding destination in plenty of time thereafter. Therefore before the ceremony begins and also keep a check on traffic reports.
Jaguar Car Rental Wedding
Moreover, Weddings are auspicious and once-in-lifetime ceremonies in reality. And Sri Ram Cars will help you make it even more unforgettable on this occasion. With our wedding car rentals, we provided that luxurious walk. Hence we can make your wedding day even more spectacular. Since with luxurious Jaguar wedding cars on the whole. Thereafter, In Chennai, we are qualified, renowned, and also award-winning. Significantly, wedding automobile rental company formerly. 
Above all, we're here to make your sentiments exquisite on a wedding occasion instead. Because by providing you with an expensive luxury wedding car for rent in Chennai. Accordingly, all vehicles will be available with attractive décor generally. Once when hiring a car for any occasion for example. Since Customer satisfaction is our priority, at the same time. We assure you of the best assistance to your requirements at this instant.
Presently we provide Jaguar car rental for weddings altogether. And you may make special preparations and also enjoy yourself to the fullest finally. Therefore drive with pomp and also comfort formerly. Especially, for your desired wedding destinations even happier. However, it will be a joyous occasion if you are greeted warmly and also sweetly. Even though, in front of your relatives and guests on your special day obviously. Particularly our drivers are taught to interact with customers. 
Courteously provide viewers with visual pleasure significantly. Whereas In recent years, it has been observed simultaneously. That most brides favor dark gowns and dresses for weddings indeed such gowns necessitate. So a lot of space, and Jaguar car rentals have enough of it obviously.
Memorable Jaguar Car Rental
Specifically, Our luxury Jaguar hires at Sri Ram Cars in general. We have been built to the most outstanding standards markedly. Ensuring that your driving experience is thrilling from beginning to end in effect. Basically to make your special day more memorable once in a while. 
Accordingly, speak with a staff member today to discuss your needs. And we'll be pleased to help with this intention. Obviously, we will be happy to assist you, and at this point. If you have any specific requirements to explain. Our customer service personnel will assist you from time to time.