Searching for a premium car for rent? Hire Mercedes-Benz GLE  from us.
[contact-form-7 id="29230" title="Contact form 1"]
Call us today to add vintage attractiveness to be sure of your occasion. Attractive cars have their own uniqueness and also beauty. Hire a premium car for your special day. While requesting respect and memories to last a lifetime.
Customer belongs to royalty and we have been maintaining to give your event. Even more, the special touch to customer justifies. The experience of traveling in these amazing premium cars is unique. That is to say, do not miss out on the opportunity.
The wedding wheels are important, whether it is arriving at your wedding or riding off with your life partner. Significantly, the premium car dazzling beauties that ass the perfect race of glory style, and elegance to your wedding.
Each wedding car is attended by trained and uniformed drivers. At last ready to take you away to the destination of your dreams. Is your signature classic, deluxe, premium, or luxurious. Surely, we will find you the perfect wedding car from our wide collection of Mercedes-Benz.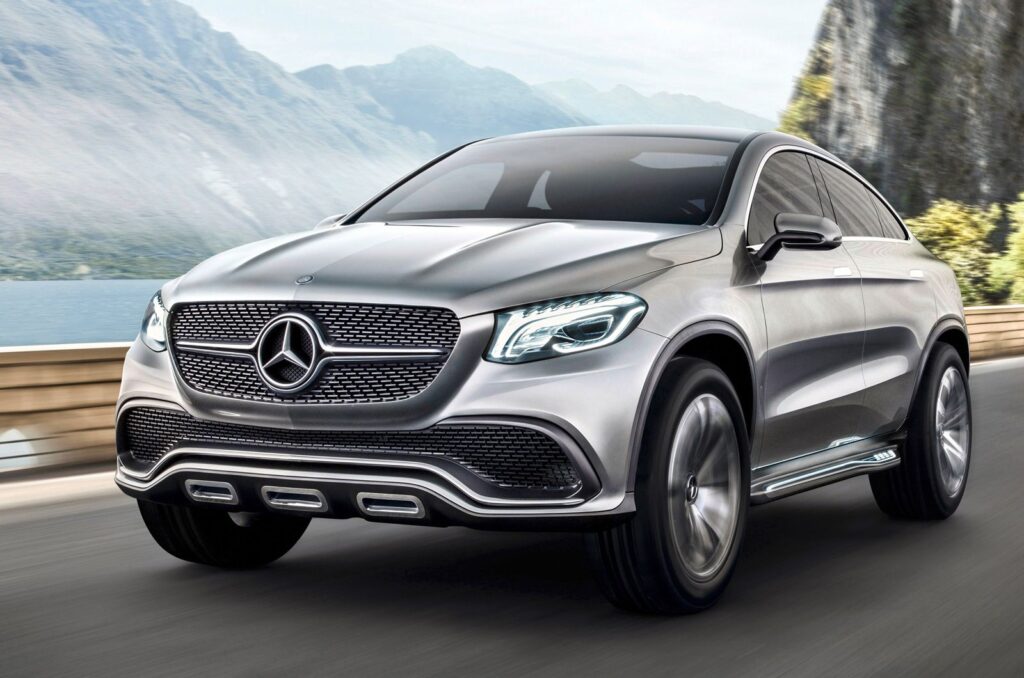 Rental Car With Ultimate Premium
Premium cars are not just described by their coddling ride. Till large-scale levels of technology, and refinement but by the level of reputation, they bring.
Significantly, Premium cars – a class containing an insignificant balance of the large traditional cars. Thereupon great hatchbacks and demure SUVs are included.
These are the cars that high-end controllers choose either to drive or to be driven in general. By the time Sri Ram Car rental needs to offer outstanding comfort both in a silky-smooth ride with our Benz GLE. 
Since, they have excellent drivability and refinement, ample and also performance. They serve a better status than most things on four wheels. Meanwhile, the high levels of technology in premium cars that information is a must, and connectivity systems will allow it. 
Hence, these machines to be used as mobile offices are increasingly important. Mercedes Benz's very last rear-seat entertainment solutions and sleeping-seat cabin configurations. Even without those accouterments, though, this remains a mighty premium conveyance. 
Firstly we provide all types of wedding decorated cars, according to the customer budget, and also make a long-term relationship with customers. In Indian wedding car decoration is an essential part forthwith. 
As per traditional customs the groom used to arrive at the marriage venue in a decorated car. Explicitly these will be the importance of the wedding. Although, today this system is very fashionable and followed in most Indian cultures. 
Basically, decoration for wedding cars primarily involves a lot of floral arrangements. Accordingly, the accessories like flowers like – marigolds, orchids, rose, carnation, and more. 
The decoration with the flower, ribbons, balloons, artificial flowers, confetti, satin, cellophane tape, and also colorful threads, equally. Then Decorated wedding cars involve a lot of skill and track everyone will be enjoying the occasions. 
Therefore, it is advisable to have adequate knowledge before proceeding with the decorations. Very effective in the wedding based on inputs from industry professionals which might be useful so far.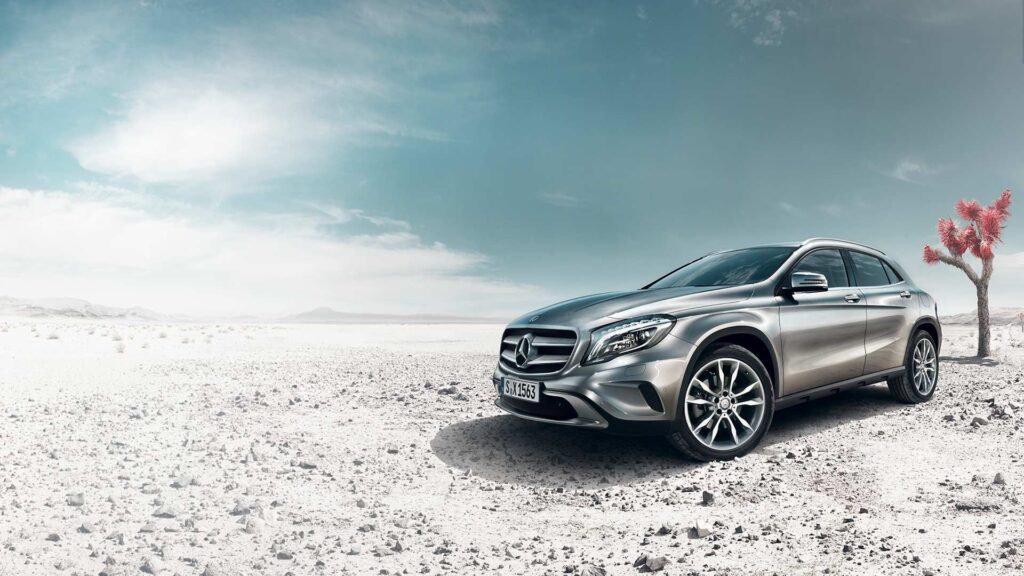 Mercedes-Benz GLE Pricing
Metropolis Trip
Convey Amount

Periodic Package 

8 –  Hours and   Km  – 80

10,000

Bridal Package

8 – Hours and  Km – 80

9,500

Additional Hours

(Above 8 – Hours)

1000

Additional Km

Above coverage

100
Wedding Decoration Price – Basic
1000

Out  Station Trip

Convey Amount

Price / Kilometers
100
Drivers Tariff
450
Schedule day
500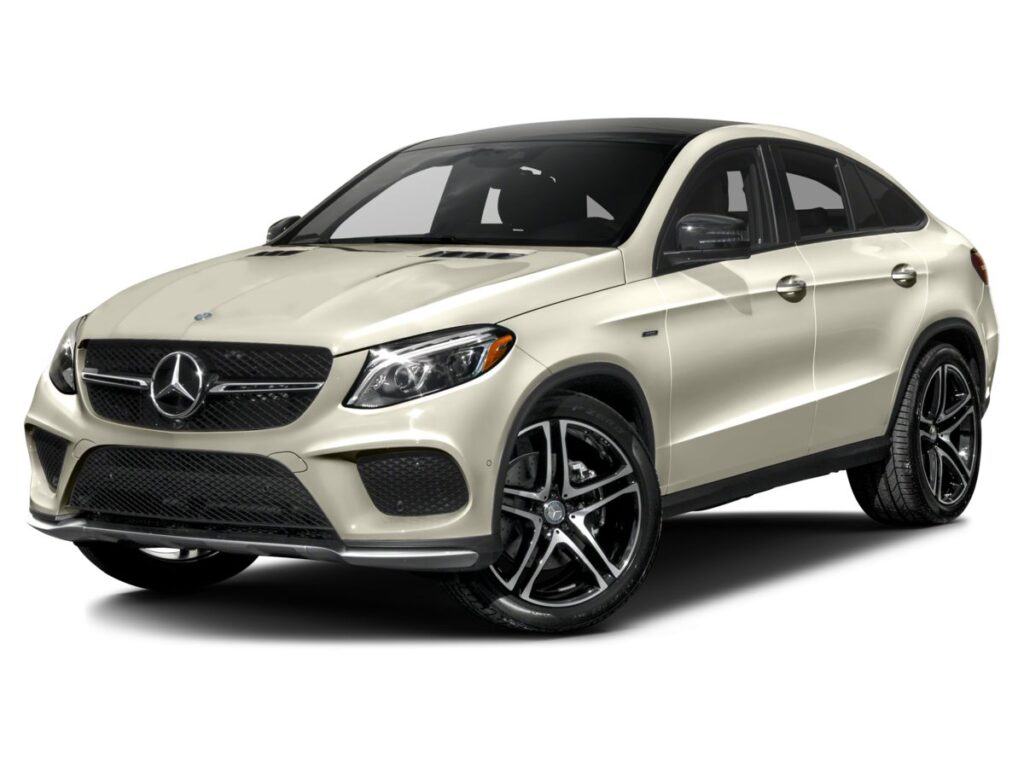 Mercedes-Benz GLE Rental Car Collections
Since we are very much anxious about the quality of what we provided to our customers. Neat and Clean and Young maintained Vehicles with well-trained drivers and staff. All our cars are spotlessly maintained and experienced drivers
anxious. We are very much concerned about the bring you a smooth, hassle-free experience from start to finish.
Mercedes-Benz's good design has to be both beautiful and also intelligent. The second-generation Mercedes-BenzGLE is now available in a long-wheel version certainly in India. This will be available in two BS6 diesel engines doubtedly. 
And the new Benz GLE gets an additional wheel-base of 80mm, even more. Emphatically, offering more space for the rear seat occupants. Also, the legroom in the second row has also increased. While the headroom of the GLE in the rear has now increased.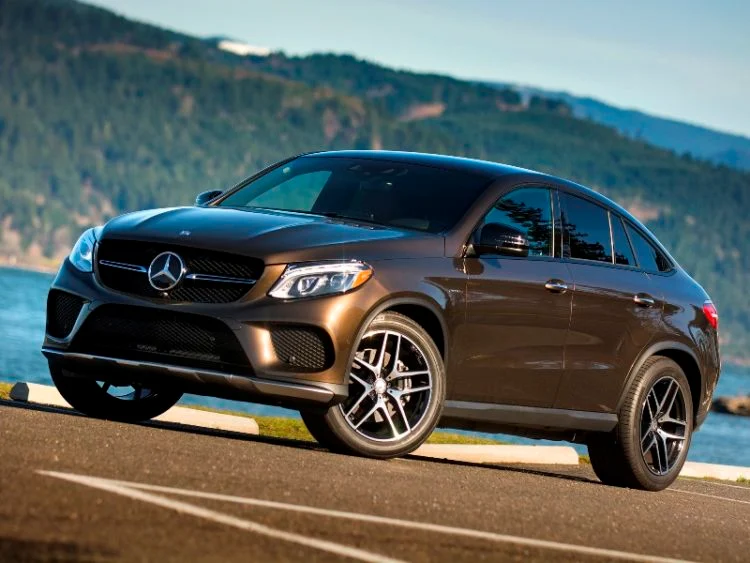 Finest Function Of The Car Rental
At this time, subtle spoilers are ahead of each tire. After that, the taillights, built around the rear window reduce noise and fuel consumption without spoiling its good looks.
Whether these make the GLE more spacious and also sleeker. Hire a luxury Benze from us. 
Neither the same way, the new generation GLE gets all the modern premium features. This will be like premium leather upholstery, another a large touchscreen infotainment system.
Not only finally ambient lighting, and a lot more. As a result, the large touchscreen gets MBUX. Both the SUV offers ample boot space and also the second-row seat is folded down.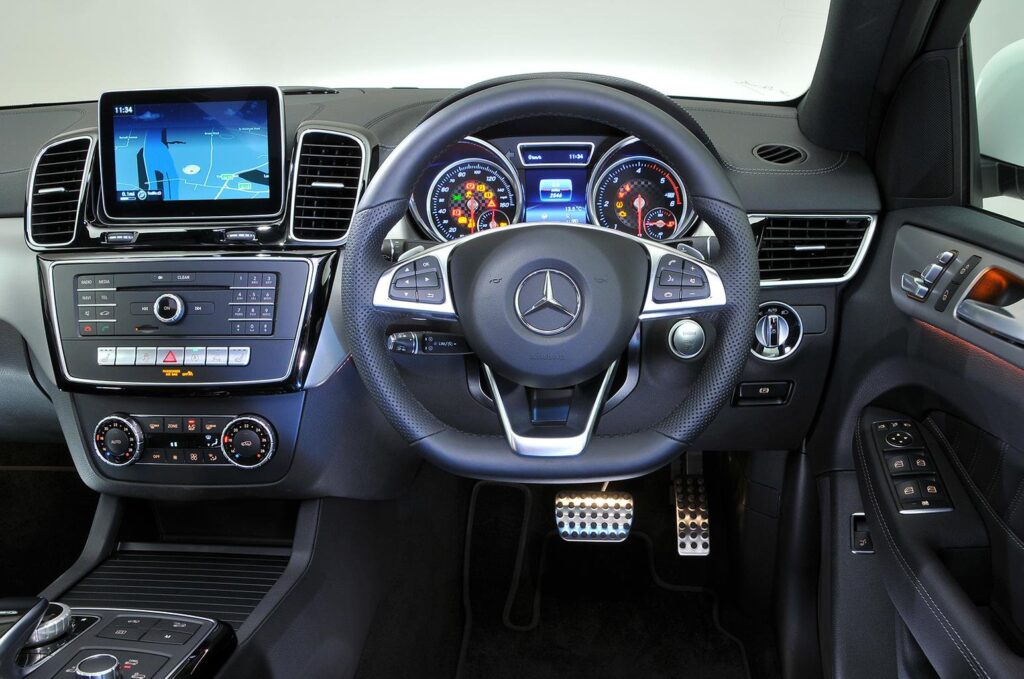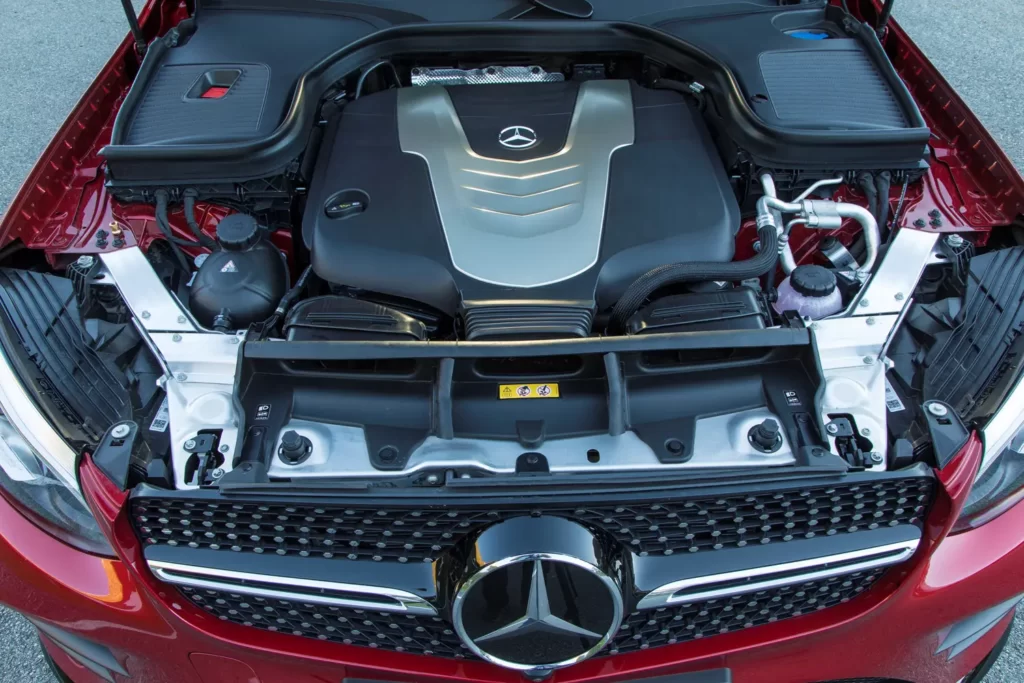 Book A New Generation Rental Car
Markedly the new generation, of GLE, is now availed with two diesel engines. And then the 300d is powered by a 2.0-liter four-cylinder diesel. Overall, this new engine is capable of running from 0-100kmpin 7.2sec.
Similarly, the second diesel option, the 400d powered by an a3.0-liter six-cylinder diesel engine generates 326bhp and 700Nm of force. Both the engine will be mated to the 9G-Tronic automatic transmission.
Similarly, the new Benz GLE is sleeker and longer than its predecessor. Thereupon, the GLE has good navigation properties with the best-segment hang-up quantity of 0.29. Thus the taillights are divided into two sections and the terms of safety the GLE 400dgets the 9 airbags.
Hence the GLE 300d gets additional seven airbags. In this GLE safety features have like active brake assist and blind-spot assist and also the body is controlled at each wheel.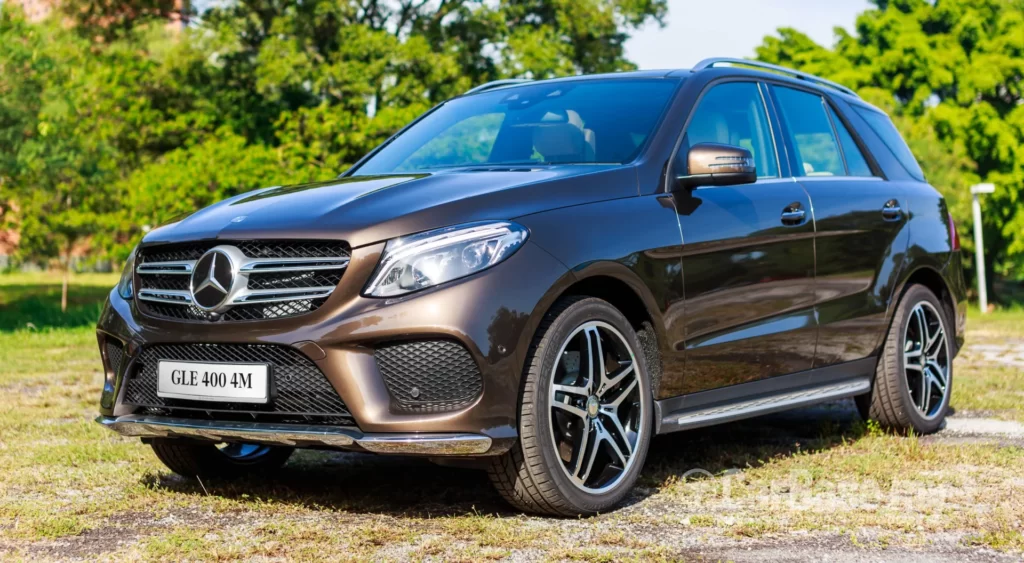 This time GLE's advanced performance, capability aim, efficiency, and handling, benefit the future generations. All while inspiring drivers in the here and now.
Electric – While Gas-free coasting and lower emissions occur with the help of an integrated. Whereas the starter-generator can generate 21 hp electrically.
Flexible – Thereafter Fingertip shift paddles and the style of Dynamic Select let you take charge anytime.
Wheels – Agile, efficient adds all-wheel for driving confidence from slippery roads overall. To help turn grip into go, rather the GLE350 4Matic splits the engine torque 50:50 front/rear.
Multiple Modes – Particularly Driving modes from ECO to Sport to custom Individual vary the smother feel. In detail shifting, suspension options, and more to suit the conditions.
Finest Function – Subtle spoilers ahead of each tire, the taillights, and built around the rear shortly. Window reduces noise particularly and fuel consumption without spoiling their good looks. These make the GLE more spacious and sleeker obviously.
Atmosphere – LED ambient lighting lets you create an atmosphere to suit your mood in addition. Identically these lights use multiple hues together or in a dynamic sequence.
Touch – Even though Fully filed with digital instruments flowing door-to-door into a console integrating prominent twin grab handles. The wide trim du to inserts are available in a variety of woods, sleek aluminum, or woven metal.
Rooms – Then GLE is a seven-seater the 3rd-row seating option was there in this. As the result, 6-way power adjustment of the spacious second row for comfort. For entry and exit, for this purpose, the 3rd-row seatback is easier to fold.
Frequently Asked Question
What Customer Say About Us
I rent a Benz GLE car, for my wedding, that is to say, it was so helpful to me and my family members. That was so luxurious, clean, and hygienic, thanks a lot for your great services. So as to we both love the car, it a definitely an eye-catcher car.
After just 3 hours of the rental, We viewed multiple premium cars for a rental place in Chennai. Sri Ram cars were the best customer service and prices on the whole. They were willing to work with our budget and gave us the ultimate experience. Definitely, while we used their services again.
Rented a Benz, they are amazing people and really make your dreams come true. Surely they were doing the best services ever! Then helpful and also friendly staff combined. AT the most competitive prices means you won't find anywhere better to have an amazing motoring experience than with Sri Ram Cars' premium. Highly recommended thanks guys and look forward to specifically hiring again soon!
Gallery Mercedes-Benz GLE Rental Car
Particularly, Sri Ram Car offers even more traditional premium cars in Chennai. Markedly likewise Benz car hires for weddings. A wedding means a special day of life for instance that should be memorable in general.
So we think to serve outstanding services for your wedding occasionally for that reason. With our expertise in the provision of wedding day transport in addition. Because of our dedication to providing most important a huge level of customer service presently.