Looking for BMW X7 Car Rental? Hire From Sri Ram Cars.  While We have our BMW X7 available for the Wedding or an event
[contact-form-7 id="29230" title="Contact form 1"]
Special Occasion With our BMW X7 Rental Car
The first BMW X7 is a premium class statement, with an exquisite blend of presence and personality. Despite its majesty, the design and athletic flair give it the impression of lightness and quickness. At the same time, the interior's substantial space provides a ground-breaking mix of exclusivity, convenience, and freedom – unrivaled comfort all the way to the third row of seats.
The BMW X7 not only introduces a new top model to the X family, but also it establishes the BMW brand's modern approach to luxury. Concurrently the BMW X7 is elevated to a new degree of elegance thanks to the BMW Individual kit choices. At this point, the vehicle's engaging individuality and stunning appeal are enhanced by the Ametrin metallic paint finish. By all means the interaction of high-quality leather with contrasting decorative components creates an exceptional ambiance in the home.
Particularly the BMW X7 SUV is the company's flagship SUV, positioned above the X5 series. Likewise the SUV is available in two versions: xDrive40i given that xDrive30d, both of which are packed with great specs and amenities to meet the needs of millennials. Carbon Black, Terra Brown, Mineral White, Phytonic Blue, Terra Brown, and Arctic Grey Brilliant Effect are among the BMW X7 Facelift color options. Even more the xDrive30d trim comes with a new Design Pure Excellence package that includes a chrome-gloss element both inside and out. Sophisto Grey Brilliant Effect, Metallic Vermont Bronze, and Alpine White are by the time the colors available for the xDrive40i trim. In addition, there are four upholstery choices and two 21-inch edges accessible for this grade.
BMW X7 Car Rental Exterior
When it comes to the external style of the BMW X7, it is flawless and spectacular. In the long run, LED headlights with LED DRLs, the enormous kidney grille, sleek 21-inch alloy, turn indicators on the ORVM, and wheels are all for additional suitability. At this time the revised lower bumper design, rear spoiler, slim taillights, and the rear portion appears exceptionally tidy.
BMW X7 Car Rental Interior
The interior of the BMW X7 includes features such as a dual 12.3-inch display for the infotainment and instrument cluster, a sky lounge panoramic glass roof, and BMW laser light technology. 5-zone climate control, a 16-speaker Harman Kardon music system, rear-seat entertainment, a six-color ambient lighting package, onboard Wi-Fi, and a wireless smartphone charging pad are all equally important for added convenience.
BMW X7 Car Rental Transmission
Furthermore, the new BMW X7 features a 3.0-liter turbocharged petrol engine coupled with 340PS of maximum power and 450Nm of peak torque. Henceforth the 3.0-liter turbocharged diesel engine in the xDrive30d model produces 256PS and 620Nm of peak torque. Both the diesel and petrol engines are mated to an 8-speed automatic transmission following BMW's xDrive all-wheel-drive system.
Safety With BMW X7 Car Rental
Disc brakes are used in both the front and back to meet braking requirements. Balanced against,  Hill help, brake assist, ABS with EBD, traction control system, immobilizer, hill descent control, and corner braking control are the safety features. Correspondingly a blind-spot monitor, parking aid, surround-view camera, day/night IRVM, and 360-degree view camera are also included.
Performance Of BMW X7 Car Rental
The BMW X7 represents a paradigm shift in the SUV sector, together with a slew of new innovations in terms of safety, design, performance, and interior dynamics. To take the case of performance, the BMW xDrive40i accelerates from 0 to 100 km/h in 6.1 seconds, while the BMW xDrive30d takes only 7. Consequently, the BMW X7 gets roughly 10 kilometers per gallon in petrol and 13 kilometers per gallon in diesel.
Handling BMW X7 Car Rental
Evidently Sri Ram Cars has acquired a reputation for supplying wedding cars as well as cars for conferences and events. At the present time, we are considered one of the best luxury car booking service providers in the industry. Not only have we created a name for ourselves in the business world, but also we've become a popular choice for wedding vehicle rentals in Chennai among non-corporate and individual clients.
The advantages of renting a car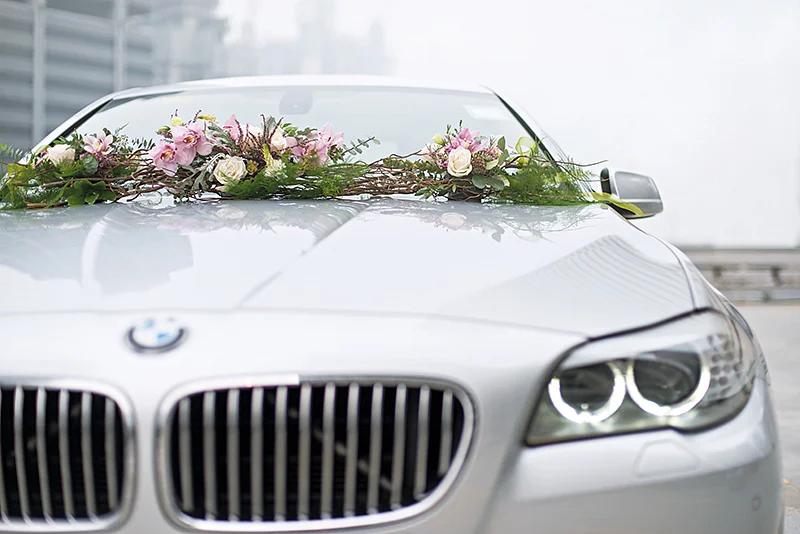 Due to our staff having a wealth of expertise, allow them to provide you with excellent service.
To maintain a smooth flow of work, supervisors have been deployed at every level of management.
During your event, we have on-site car cleaners who closely maintain the hygiene of your vehicle.
From the back end, we have a specialized crew of highly competent managers that coordinate the proceedings of your event.
We take pleasure in maintaining our high level of service, that is to say, we are the most popular choice for wedding car rentals.
Book Rental Car For Events
We appoint managers to each event, making them your single point of contact for any clarifications or complaints.
We use a smooth, precise invoicing system so you know exactly how much you're spending.
Each automobile is thoroughly inspected before being dispatched for your event to ensure the best possible service.
Furthermore, we have a collection of committed, quality-conscious partners to handle high-volume event requirements.
X7 BMW Rental Car Services
As an illustration of our Corporate Car Rental Advantages
Basically, Sri Ram Cars is a well-known name in Chennai for business car rental services. Another key point, we serve corporate travelers with cars for corporate events, airport and railway station transfers, inter or intra-city rides, hotel transfers, as well as full-day rentals. It brings us tremendous joy when our corporate clients request the same care and to point out chauffeur each time they employ our services for corporate events. All things considered, we provide personal support from cab booking for business events through bill settlement in well-maintained automobiles driven by professional and disciplined drivers. With this intention to settle debts on time and precisely, both online and offline payment alternatives are available.
Chiefly fleet that is young as well as well-maintained.
Both professional and well-dressed chauffeur.
A group of travel experts who directly manage each account on a daily basis.
Equally we assure the safety and comfort of our passengers.
A 24-hour helpline staffed by highly qualified professionals.
Car Rent For Events & Conferences
Previously we've successfully performed a lot of events with the help of our skilled team of field managers who have seamlessly controlled the transportation flow at the event venue for many years. In that case we have acquired the services of dependable vendors for bulk bookings, thereupon have been thoroughly vetted before joining our team. Equally important on every occasion, Sri Ram Cars provides exceptional service. As shown above our main focus is on providing simple travel bookings along with exceptional customer service. What's more to guarantee that our customers are served promptly, we are open 24 hours a day, seven days a week. We will, without a doubt, exceed your prospects.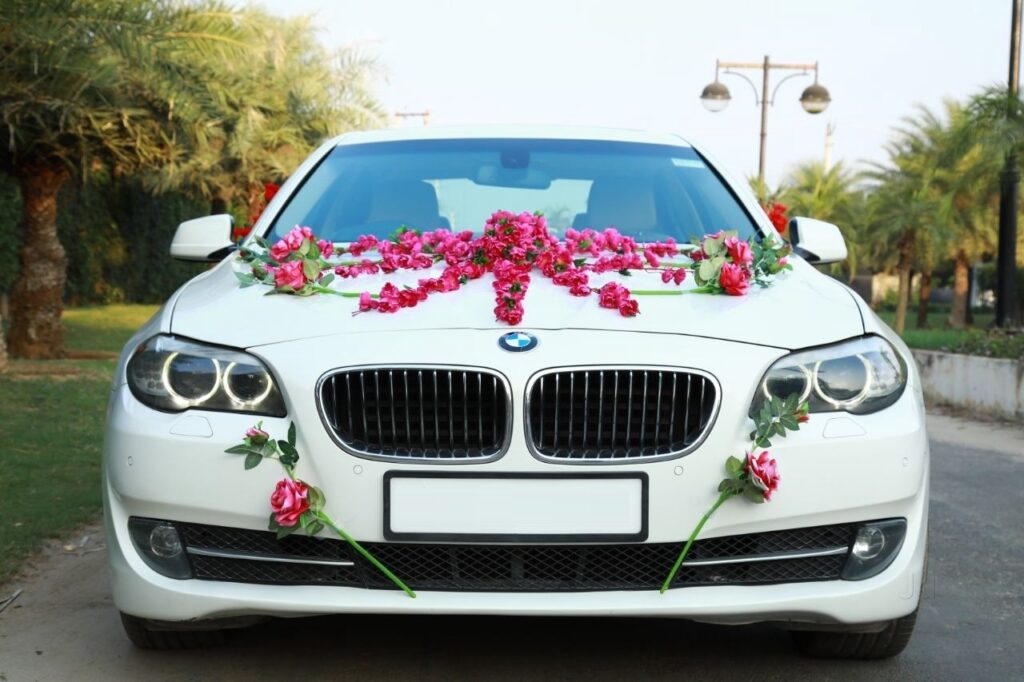 Hire X7 Car Wedding Event and Functions
Significantly weddings are a significant event of a person's life, in order that everyone wishes for it to be perfect. For various wedding functions, in either case, there is no need to bother about automobile rental or ordering a cab online. Evidently Sri Ram Cars provides the best car rental services for visitors attending wedding festivities, weddings, and other functions in the city or outside. In the first place we've been providing event automobile rental services for a long time. In similar fashion all wedding and wedding function transportation is handled by us. Eventually Sri Ram Cars is at your disposal; whenever you need a cab, in the meantime we can provide you with a cost-effective and convenient option.
Rental X7 BMW For Sports Events
Are you going to a sporting event or traveling to another location to participate in one? That is to say, we don't want you to overlook anything important. Make your trip safer and more comfortable seeing that booking a taxi from Sri Ram Cars. Sri Ram Cars are the right spot to go so long as if you're looking for a taxi near me or the cheapest cab near me. To this end, we make traveling simple and inexpensive for you. To sum up, make your travels easier by booking a cab with Sri Ram Cars.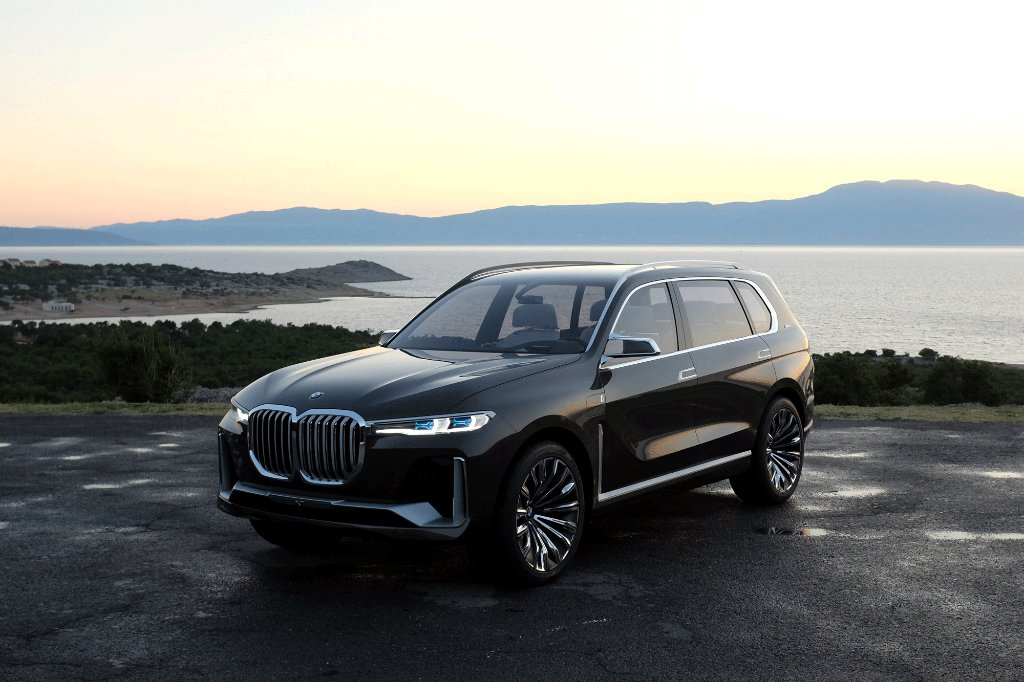 Clearly, parties are occasions when you just want to have fun and forget about your troubles. However, it is difficult to attend a party in peace while travelling. We recognize your need, given that we strive to make your travel simple and stress-free. So if you're going to a party with your friends and family or a business party, get a car from Sri Ram Cars. For this reason, we offer the greatest automobile rental services, including mini, micro, and sedan cars. So, book a low-cost automobile rental service that meets your needs.
Without a doubt Sri Ram Cars is a chauffeur-driven automobile rental company that offers premium services. Until now our knowledgeable drivers will tour you some of the most fantastic attractions in Chennai. To this end we can help you rent a car in Chennai to make your vacation unforgettable. So far no more concerns about gas mileage, gasoline prices, insurance, or vehicle breakdowns! That is to say Sri Ram Cars have made driving more convenient for people all around the country.