Hire Luxury Cars From Sri Ram Cars. The Jaguar F Car Rental was the Best Choice for your Wedding.
[contact-form-7 id="29230" title="Contact form 1"]
Luxury Jaguar Rental Car
The Jaguar F-Type has a powerful V8 engine and dynamic handling, but its tiny and dull interior keeps it at the bottom of the premium sports car class. Significantly it comes in coupe and convertible body types and three trim levels: base, R-Dynamic, and R. All are equipped together with a similar set of standard features. The biggest distinction is seen beneath the hood. A 444-horsepower V8 engine, as well as rear-wheel drive, are standard on the base F-Type. All-wheel drive is standard on the R-Dynamic variant, while the F-Type R boosts the engine's output to 575 horsepower and includes all-wheel drive.
Premium Jaguar Car Rental
The Jaguar F-Type is a capable sports vehicle. In detail, the F-Type is equipped with a supercharged V8 engine that delivers blazing acceleration given a stirring exhaust note.
On winding switchback roads, it's athletic and enjoyable to drive; in effect, it comes with confidence-inspiring all-wheel drive. The F-Type can transport a fair amount of cargo in coupe form. Additionally, it helps that it has a beautiful physique.
Jaguar F Car Rental Available For The Following
Jaguar F Exotic Rental Car
While many sports vehicles have switched to smaller turbocharged four- and six-cylinder engines, Jaguar has gone the other way thus only offering the F-type with a supercharged 5.0-liter V-8. In P450 form, it produces 444 horsepower, while in R form, it produces 575 horsepower. Another key point is that with plenty of snaps, crackles, and pops emanating from the exhaust, it provides an excellent audio experience.
Altogether the F-type R reached 60 mph in 3.5 seconds in tests conducted. That's speedy but not as quick as a Corvette or Porsche 718 with equivalent performance. All things considered, the F-driving experience is entertaining, with solid steering and a relatively comfortable ride. Still, if you plan to take it to the racetrack or on spirited backroad romps, as a result, its responses are not as sharp as more hard-core sports car rivals.
The EPA has yet to disclose official data for the 2023 F-type, but we don't expect it to differ significantly from the ratings for the (2022) model. In the same way, rear-wheel-drive P450 vehicles will continue to achieve 19 mpg combined, whereas all-wheel-drive P450 and R variants will achieve 18 mpg combined.
In the meantime, the F-type outperformed its EPA rating in our real-world 75-mph highway fuel-economy test, in this case getting a 27-mpg score that beat its highway estimate by three mpg. 
Rental Car Jaguar F Interior
Unquestionably the F-interior Type hasn't altered since it was introduced a decade ago. Though the cabin is reasonably well-appointed with several padded leather surfaces, soft-touch plastics, and in the event the occasional chrome accent. In summary, the F-outward Type's visibility is good to the front and sides but not so much to the back.
Jaguar F Car Rental Comfort
Straightaway the F-cockpit type is designed with the driver in mind and includes a unique blend of materials in order that stitching, faux-suede accents, and chrome trim. There are also numerous gloss-black parts and finer headliners, and center-console trimmings.
Upgrade from the basic six-way power sport seats to 12-way power performance seats with various leather or suede upholstery options. Thus the coupe and convertible both have limited inside space for the driver and passenger, and the convertible's trunk is absurdly tiny.
Jaguar F Car Rental Techonology
The Jaguar F-Type has a 10-inch touch panel with Jaguar's Touch Pro software installed. In reality, the good news is that this infotainment system comes with actual knobs for essential music and HVAC controls, whenever making it quite simple to manage these functions while driving.
The bad news is that the touch screen can be slow to respond to inputs and some of the menus are confusing. In the final analysis, it's also not the most modern-looking system in this class.
.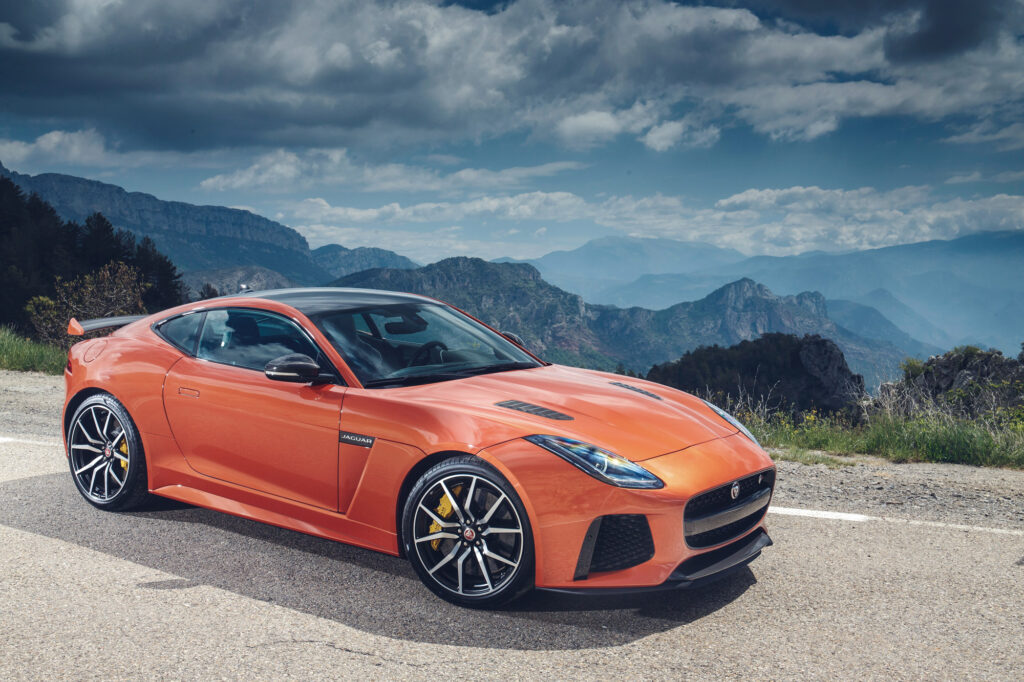 Jaguar F Car Rental Cargo
In particular, the trunk of the Jaguar F-Type coupe is 14.4 cubic feet, which is more than average for a luxury sports car. The cargo area is narrow yet lengthy, in other words with enough room for a set of golf clubs and carry-on luggage.
The trunk of the Jaguar F-Type convertible is smaller, at 7.4 cubic feet, and while it can still carry a golf bag, in short, there isn't much room for anything else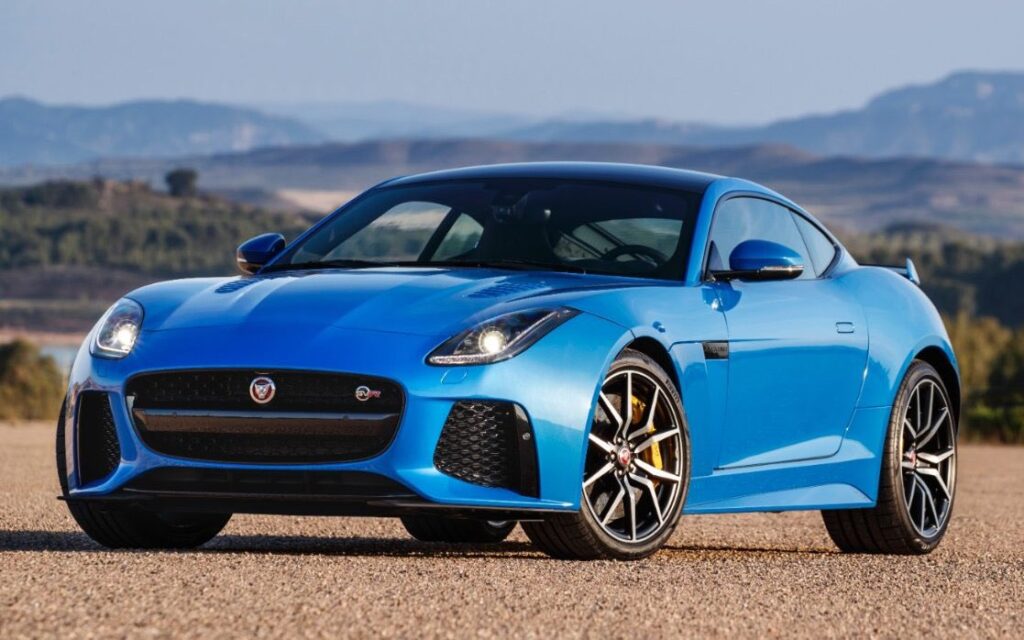 Connectivity and Infotainment Jaguar F Car Rental
The 10.0-inch touchscreen in every F-type runs Jaguar's InControl Touch Pro infotainment system. Up against Apple CarPlay and Android Auto are standard features on the system. Optional features include a premium surround-sound stereo system, a Wi-Fi hotspot, and wireless phone charging.
Jaguar F Car Rental Features
Particularly many driver-assistance systems come standard on the F-type, but blind-spot monitoring is a stand-alone option that we suggest. The following are important safety features for rental cars.
Available blind-spot monitoring and rear cross-traffic alert
Standard forward-collision warning and automated emergency braking
Standard lane-departure warning and lane-keeping assist
Rental Car F-Type Accommodation
The Jaguar F-Type is a two-seat sports car in a coupe and convertible versions. The seats support the hips and the position to drive is comfortable, although the seat padding is minimal and might cause uncomfortable places on lengthy trips. Together with the cabin is relatively small, with little headroom or legroom. Tall passengers may feel stifling.
Rental Jaguar Seating Space
There is standard leather upholstery and power-adjustable seats. Heated, vented, and racing-inspired performance seats and a heated steering wheel are available as options.
In short, the F-Type convertible, in particular, boasts a power-operated soft top that raises and lowers in roughly 12 seconds.
The F-Type, similarly to many two-seat sports cars, lacks LATCH car-seat attachments. We do not advocate installing a car seat in the front seat of any vehicle.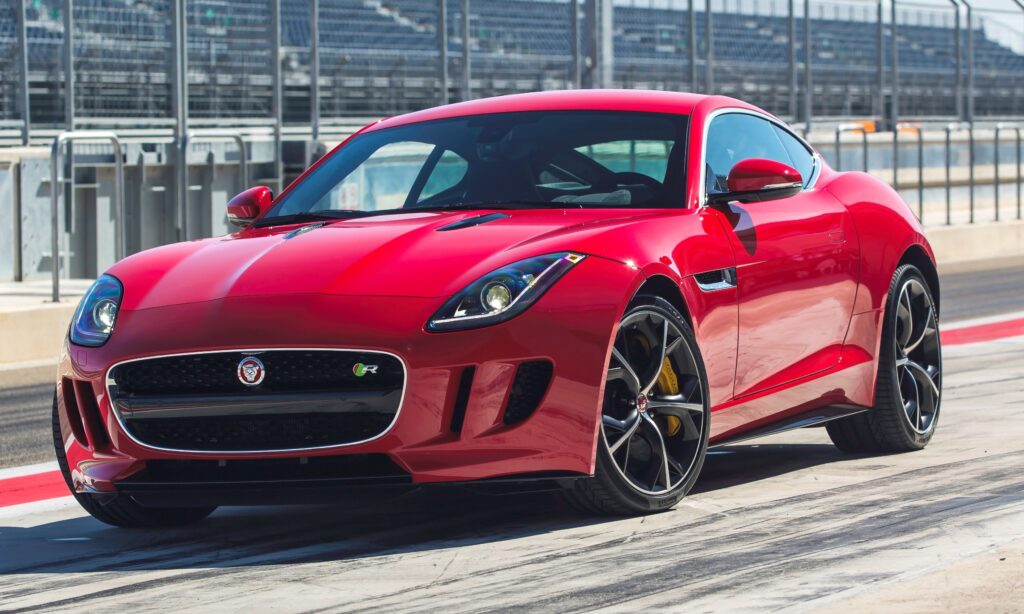 24/7 Customer Support – In any event a specialized customer support team is available 24 hours a day, seven days a week, to assist you with any issue.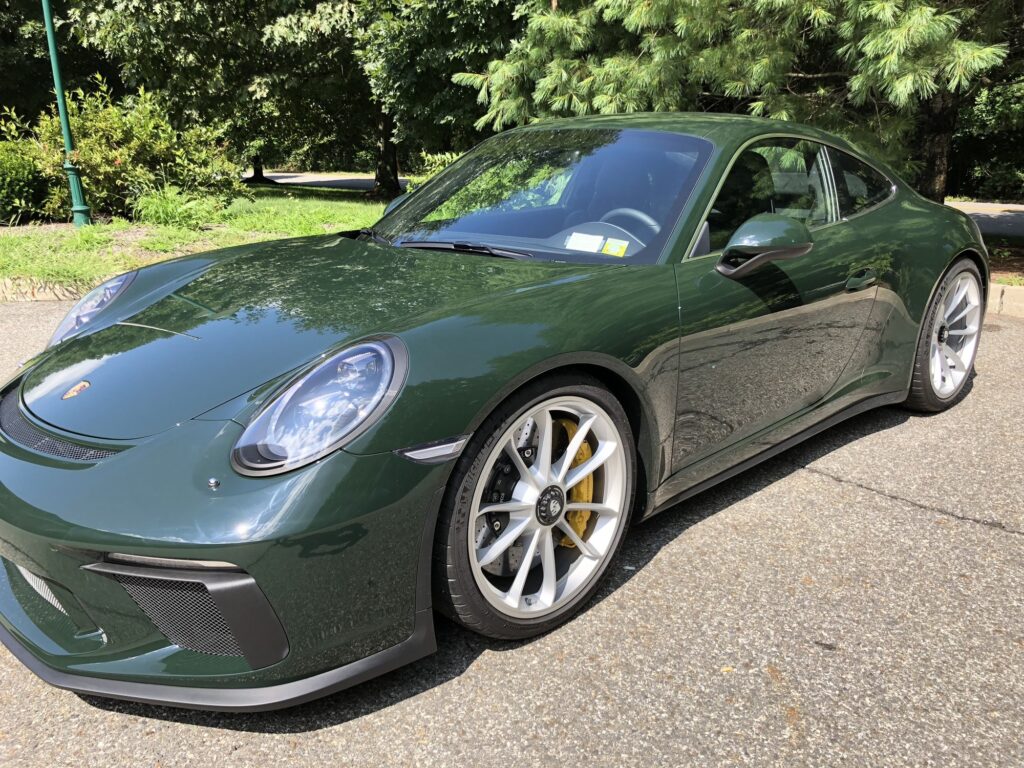 Rental Car Friendly Drivers
Driver-Partners with the Best Reviews – All of our driver-partners have passed a background check and in other cases have been taught to provide only the best service.
Customer Services Car Rental
Excellent Customer Service – Our multilingual customer service representatives can help you with any query you may have, no matter where you are.
Presently we provide consistent and dependable service that exceeds expectations and builds long-term relationships with our clients.
Sri Ram Cars Rental Services
Undoubtedly Sri Ram Cars provides reasonable corporate automobile rental prices in Chennai. In the same way, we can handle all of your company's transportation requirements. To summarize our service is offered throughout Chennai and the surrounding areas. Our best features include:
Well Maintained Rental Jaguar
Cars those are well-maintained and driven by drivers who have received professional training.
Year-round services available 24 hours a day, seven days a week
Transparent billing with client portal access to all invoices and payment receipts.
GPS-tracking electronic trip sheet
We provide ad-hoc corporate car hire in Chennai as well as employee transportation services.
Easy Booking Jaguar Rental Car
Drivers are subjected to extensive security checks and are followed via GPS via their Android mobile apps.
Passengers and booking managers are notified of the status of their reservations by email or SMS.
Passengers and booking managers are notified of the driver's location via a live link supplied via email or SMS.
In detail we account for distance, traffic, and weather to ensure that we arrive on time.
Tour & Travels Jaguar Rental
This time, Sri Ram Cars offer short and long-term car rentals tailored to your needs. To clarify choose long-term rentals if you need a vehicle for more than a month and want to save money while still having the option to choose your dream car.
To explain, Short-Term Rentals are when you require a car for daily, off-day, weekend, or longer drives, or a 4-hour package. On this occasion, Sri Ram Cars gives you the ability to rent cabs whenever you need them.
In addition to picking you up from the airport, the Sri Ram Car service can transport you from your hotel to business meetings, dining, or exploring the city's historic sights.
Even if your flight is delayed or city streets are clogged, our fixed charges will not vary, in due time providing you with complete control over your business or vacation budget.
You also don't have to worry about having the correct local currency in any event if you prepaid using a credit card.
High-Quality Jaguar Rental
Sri Ram Cars' service fleet includes the most recent models of economy, business, and first-class vehicles from well-known manufacturers.
Then again we have a fleet of business vans available for groups of five or more.
All of our drivers are courteous and professional, and they are eager to assist you in making the most of your time in Chennai.
Unquestionably there is so much to see in the vibrant and cosmopolitan city of Chennai. In the first place, you have to relax and enjoy the ride in your magnificent black sedan provided that your expert local driver points out interesting sights.
Summing up, Sri Ram Cars' vehicle rental with a driver will be waiting for you when your flight arrives at Chennai International Airport. That is to say, it will be available to you 24 hours a day during your stay, so long as you are visiting the city for business or pleasure.