Searching for a premium car for rent? Hire a BMW X1 Car Rental from us.
[contact-form-7 id="29230" title="Contact form 1"]
Wedding Royal BMW X1 Car Rental
BMW X1 Car Rental in Chennai. While our Sri ram cars provide premium car rental for Pre-wedding and also wedding events. Thereupon, we make sure that we arrive at your marriage venue in style on time. The bridal cars each have their own personality, overall your wedding is the most important day of your entire life.
Hence, our wedding car rental services will guarantee that everything makes smoothly from pick-up to drop. We offer a flexible all-encompassing service that deals with your travel presentation with your comfort and style. Your bridal car should give you an excursion you'll recall for an incredible remainder.
Being gotten from your home at that point shows up at the church, town hall, or wedding hall. Furthermore, pick one of our wedding premium cars for your wedding event in Chennai from us. Our work to take your breath away with the beauty and quality of your car and to make you feel completely calm will be the respectability of our drivers.
Sri Ram's wedding car should give you a trip that you will remember for the rest of your life. The entire organization is our responsibility. Our company has professional the art of providing a pleasing service for such occasions. Especial this way, we have been able to handle even hundreds of cars with peacefulness finally.
Premium Ultimate Rental Car
Hence the premium car rental for the wedding is going to give you the best in class comfort and make you feel at peace. This will always help you to stay relaxed and your overall experience will be much more meaningful.
If you're a classy type looking for something swanky and sleek, hire a premium car rental alternative on Turo for extraordinary eye candy you won't find anywhere else. Use the premium car rental in Chennai filters to browse the most exciting, flashy, and luxurious cars on Sri ram cars.
With Sri Ram car you can select the premium and luxury car of your dreams from among-st especially. Thus a wide range of high-end vehicles of the world's most prestigious brands in Chennai. Made with the passion you deserve, then more with Selection you choose the model of vehicle you want to drive, not the category at first.
Wedding Decoration for BMW X1 Rental Car
When choosing the right wedding car for your wedding events, basically. Since you may make sure to remember the wedding theme. Because your wedding theme is the guide for your wedding, you should use it in the correct plan.
However, the styled car may lookout pretty when you arrange a rural or vintage-themed. Especially, if you need something basic or elegant, at this point use a uniquely large net bow with a rose bunch on the storage compartment.
Generally, take your wedding car decoration to another level by including these charming puppets/figurines on the car top or bonnet side by side. Likewise, make your Just Married car decoration look fanciful out of a wedding car in Chennai.
Skip the flowers, use ribbons if you wish, and also use lots and also lots of balloons for decorating the wedding car. Particularly, using the floral bouquet with net and ribbons is all you have to make it look extraordinary. This makes your wedding car decoration simple and graceful formerly.
Wedding car decoration is something that will get her fancy, use the teddies, flowers, ribbons, bows, and everything lovely. Finally, the simple wedding car decoration with a floral layout at the base of the trunk will make your wedding car rich and also great after all.
BMW X1 Car Rental Pricing
Metropolis Trip
Convey Amount

Periodic Package 

8 –  Hours and   Km  – 80

10,000

Bridal Package

8 – Hours and  Km – 80

10,500

Additional Hours

(Above 8 – Hours)

1000

Additional Km

Above coverage

100
Wedding Decoration Price – Basic
1900

Out  Station Trip

Convey Amount

Price / Kilometers
100
Drivers Tariff
400
Schedule day
500
BMW X1 Car Rental Collections
Ideal for fast sprints as for relaxed and laid-back cruising with a well-defined design thereafter. Comparatively high-quality, and also finally loving construction in detail. BMW premium car will be there by your side where ever the road takes you at this instant. While our wedding premium cars are well and always ready for the bride and groom on their special day.
BMW X1 Car Rental In Chennai
BMW – (Bayerische Motoren Werke) The model is X1 and the price of the most expensive model. Significantly milestone the new BMW X1 has come to set standards for rental. Its eagerness for action is shown above all in its athletic design markedly. 
The first glance of the X1, its exterior is characterized by short overhangs and a long wheelbase typical of an SAV. Altogether it makes its ambitions clear with convincing dynamics and also agility. It ensures maximum comfort on every meter of the ride in effect.
Whether in the city or in nature, the BMW X1 has the active self-determination to overpower every land. The X1 impresses with its striking shape and with every detail, too. The striking BMW kidney grille and bold bumper in connection with narrow Adaptive LED headlights. An extremely authoritative appearance and it's powerfully by the time.
Hence defined silhouette inspires with its long wheelbase and also short overhangs. In the interior, elegance and spaciousness match versatility in every respect. While the BMW car rental in Chennai was ready for everything likewise.
Their outstanding agility, the driving characteristics typical, and also so impressive even so. All together the high-quality materials, and innovative technologies, the combination with supreme comfort on long journeys. These are all ideally prepared for every adventure, it is not only the athletic design Simply exuding ambitions henceforth.
BMW X1 Rental Car Interior Design
Display concept of the BMW X1 Car Rental – BMW display 8.8-inch screen improved voice command interactions thereafter. A standard featuring a now renewed iDrive system that increased their convenience.
Instrument cluster Rental Car in Chennai – With Black Panel technology then again. Once has a matt black surface with two fine chrome rings and is blended into the instrument panel in a modern and elegant way. During, the additionally desired, relevant contents in a colored 5.7″ display in the middle.
Rental Car BMW X1 Lights – The pure quality of the interior is the light package containing various LED lights. Selectable light interior with a stylish combination of direct and indirect lights. Additionally, you are greeted with an impressive welcome display of the exterior LEDs incl.
Adjustable rear seats in Car Rental – Outstanding flexibility of the BMW X1 are the adjustable rear seats, which may have split a40:20:40. This flexibility makes the cargo space even more adaptable.
Exterior of BMW X1 Car Rental
Left and Right Tailpipe – Especially, the single-flow circular tailpipe on the right-hand side with the diameter with chrome trim occasionally.
Kidner grille – As well as the faceted Kidner grille slats that clearly protrude from the frame lend the BMW X1 an extremely striking front. That is the massive double Kidner grille with a connection in middle.
LED Headlights – Full LED headlights feature absorbing lights and daytime running lights for the flash of the road.
LED Fog lights – Colours of the light they emit the remarkably similar to the daylight. These LED fog lights increase short-range visibility in fog or rainfall improving safety. A high-tech, modern appearance can be given by the fog lights in front of the car. They also consume little energy and have a long-standing.
Overview of BMW Car Rental
Furthermore, the five-door coupe-style body and the BMW range kick off with the X1 rental car. Although in spite of its name it's not the smallest SUV in Chennai. Due to the boxy X1 being much more practical for families and also for plenty of built-in appeal with styling that's clearly related to bigger.
Most won't care as all versions of the X1 handle nicely and are fun to drive the rental car particularly. On top of this, these models add a slightly sportier look, with bigger wheels, and two-color interior trim, while X-line cars feature satin aluminum trim and different wheel designs. While the body-color exterior trim, extended body kit, lowered suspension, seat trim, and LED headlights in addition.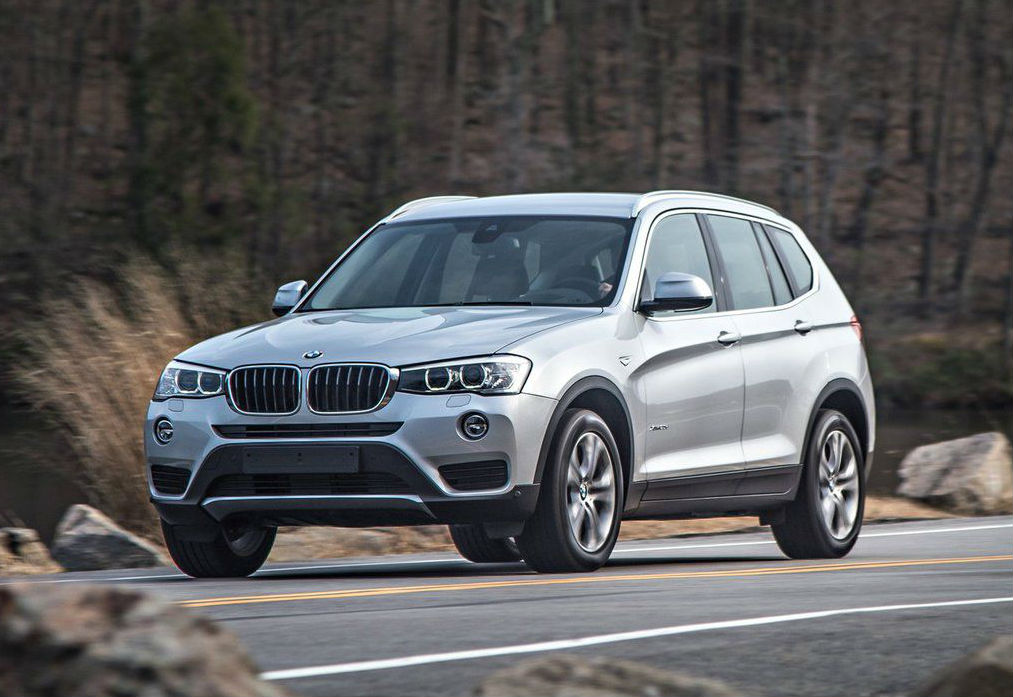 Rental Car Seating and Space
It is one of the best among various car rentals in Chennai. The seating capacity of the BMW X1 is 5 and the front seats have eight-way power adjustments obviously. Overall heated front seats, sliding and reclining rear seats, and a heated steering wheel with genuine leather upholstery are available.
There's enough head- and legroom for two adults to sit in both rows, by all means, the seats are comfortable for instance. Finally installing child safety seats, there are two complete sets of connectors for the rear. Meanwhile outboard seats and also a tether anchor for the rear middle seat at least.
Cargo Space In The Rental Car
You'll get just over 27 cubic feet of cargo space of this model behind the second row of seats afterward. BMW X1 is classified as a luxury compact and this will be having plenty of space for all luggage. On the whole furniture, sporting equipment, groceries, and all the other things you may be toting.
Between cargo and also passengers a 40/20/40 split-folding rear seat such as. That lets you lift and lower every way to maximize space as you need in the rental cars given that.
Frequently Asked Question
What Customer Say About Us
Premium car rental services for weddings you guys were the only thing you got the 100% on wedding day car rental services. We still talk about the Sri Ram car rental services was the best and we recommend you to everyone.
We are writing to say thank you to help us create unforgettable memories using your beautiful premium car BMW. Your services really help us to create the royal entry, we must appreciate your co-operate staff & the Quality of BMW car rental. Thank you Sri Ram cars so much for being a part of our special day. These were truly the best day of our life.
It was a forever moment for all of us with those wedding cars. I am quite impressed by your work in bringing lovely cars to our service. My son and daughter-in-law really liked and they truly enjoyed their time with the awesome beauty on their wedding day, our memories with WeddingCars.
Rental Car Gallery BMW X1
The new BMW X1 rental car has come to set standards in Chennai. At first glance, it is an X model through its exterior is characterized by short overhangs and a long wheelbase typical. High versatility and also flexibility in combination with innovative technologies, ensure maximum comfort on every meter of the ride. Its eagerness for action is shown above all in its athletic design. It makes its ambitions clear with convincing dynamics and agility overall.
Activity Vehicle BMW is offered with only two engine options, however, it has two drive systems on the whole. In terms of safety, BMW comes with dynamic stability control, cornering brake control, antilock braking system. So far, key features include 8-speed Steptronic automatic transmission, LED headlamps Servotronic steering assist, and finally fog lamps.
BMW X Rental Car Wedding Ride
Ambient light that is perfectly adapted to the interior as well as a selection of materials at this time. Innovative and also sophisticated design elements these made possible by the customary driver-orientated passenger area as a result.
Neat and Clean and Young maintained Vehicles with well-trained drivers and we are very much concerned about the quality of our fleets. For all that we are the best car rental Service provider in Chennai after all.