Searching for a premium car for rent? Hire BMW X3 Car Rental from us.
[contact-form-7 id="29230" title="Contact form 1"]
BMW X3 Car Rental Pricing
Metropolis Trip
Convey Amount

Periodic Package 

8 –  Hours and   Km  – 80

10,000

Bridal Package

8 – Hours and  Km – 80

10,500

Additional Hours

(Above 8 – Hours)

1000

Additional Km

Above coverage

100
Wedding Decoration Price – Basic
1900

Out  Station Trip

Convey Amount

Price / Kilometers100
 
Drivers Tariff
450
Schedule day
500
BMW X3 Car Rental Collections
While don't miss out on the interesting story behind the brand! However, Perfection grows from single masterpieces which complement each other perfectly.
Introduction About BMW Rental Car
BMW cars have become a leading premium automotive brand With a wide range of products. They have been good in serving auto enthusiasts and rear sitters with ultra-luxurious cabins and super-rugged powertrains. BMW cars are known for their sheer driving pleasure and also the division that produces-enhanced products.
Although some people will be disappointed by the lack of a seven-seat option to cater to larger families. The latest X3 is practical and spacious, with the latest version of the X3 improving refinement, ride quality, and style. Fortunately for BMW, the company has responded well to the competition. And finally, the cutting-edge technology marks it out as one of the best in the business in this area, too.
The new BMW X3 has an extremely distinctive look with an especially angular BMW kidney grille and the redesigned bumper with vertical air inlets in the triangular interpretation.
The extreme highlights its exceptional authority, breadth, and X typical elements given in the front. By the lower by approx with full LED headlights, BMW X3 with a modernized and attentive expression.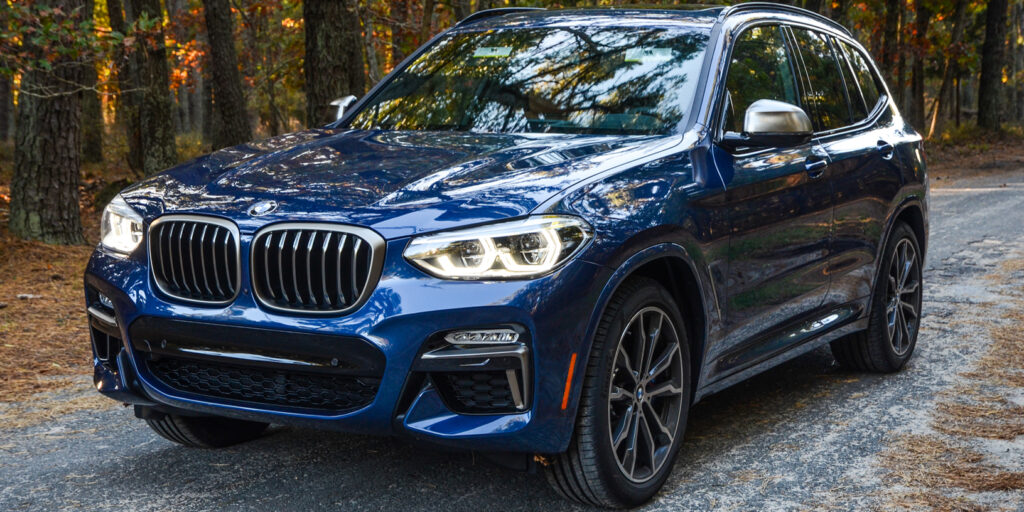 The Rear Of Rental BMW X3
BMW X3 close-up rear design. Sculptured Full LED headlights further spotlight its presence. The rear of the new BMW X3 presents a clear and powerful face to the road, combined with the redesigned underbody protection. Though, broad, flush free-form tailpipes pick up on the horizontal lines in the upper section and underline the modernity.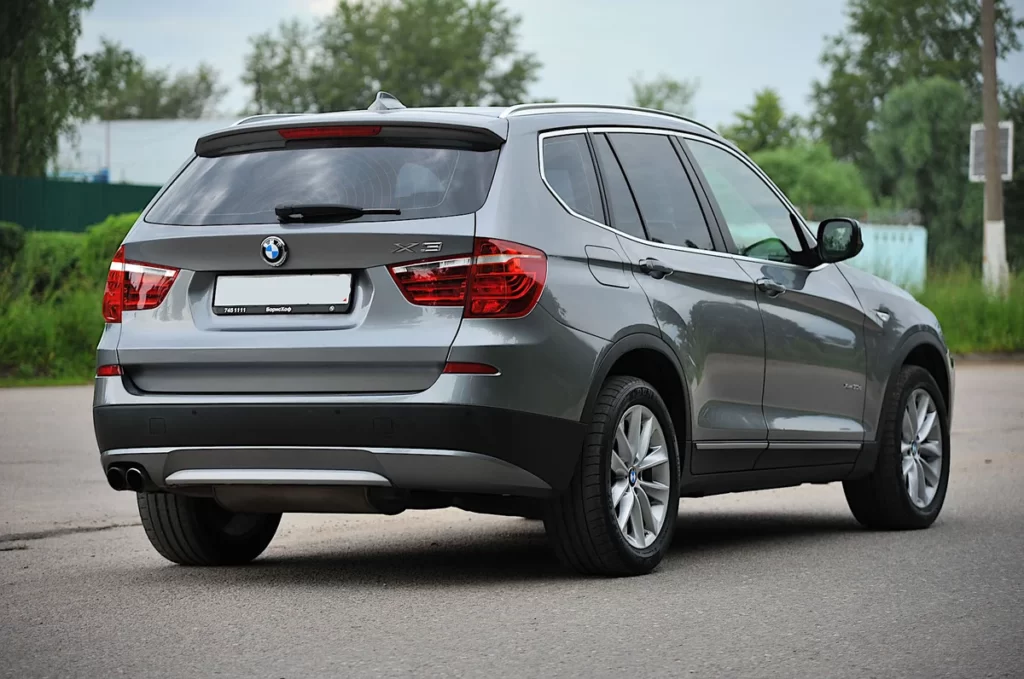 Rental Car BMW X3 Interior
Ensuring more comfort and intuitive operation are the sport seats in entering sensates fitted as standard. The central information display can even be enlarged, the center console featuring trim strips in black high-gloss and new controls for the air conditioning system. These are all the interior impresses.
Live Cockpit Professional and 3D Navigation are available in BMW X3. With the X3 featuring a 12.3-inch digital instrument cluster with BMW, the tech features are also quite extensive. In the center of the dashboard 12.3-inch touchscreen infotainment system, with gesture control along with the wireless apple and also car play, android auto BMW also offers Parking Assistant Plus with a 360-degree view camera.
Large car measuring up at 4,708mm long 1,676mm tall, and 1,891mm wide. The BMW X3 enjoys a longer wheelbase than its antecedent although, it's based on the 5 series. The X3's size hasn't changed much, so practicality is strong.
Exterior Of The Rental X3 BMW
The BMW X3 has 1 Petrol Engine on offer. LED headlamps, sport suspension, differential, new 20-inch alloy wheels, sport exhaust system, compound brakes, and also a spec body kit.
Heads-Up Display, navigation system professional, parking assistant, gesture control, panoramic sunroof, spec elements as well as the gear lever. Depending upon the variant and fuel type the X3 has a mileage of 13.17 km/liter. It is available with Automatic transmission.
Both rows of seats are roomy and comfortable and also the cargo space is good in this BMW. The X3's infotainment system is easy to use as well.
Thereupon X3 has an attractive, upscale interior that quite hit the luxury heights that you'll find in some class rivals. Finally, as well as the information system is easy to use.
A power liftgate comes standard, and a hands-free power liftgate is available. There's plenty of small-item storage throughout the cabin as well. However, the X3 offers 1,600 liters of load space. 
Frequently Asked Question
Rental Wedding Car Ride BMW X3
Create your perfect memories today. A memorable wedding will be a lifetime reminiscing for both couples.