[contact-form-7 id="29230" title="Contact form 1"]
Wedding Occasion Rental Luxury Cars.
Presently People increasingly prefer to rent a fancy car rather than purchase one. Though Luxury cars are rented for weddings, celebrity pick-ups, corporate events, and other occasions. Also, some people rent luxury cars to travel to different cities. Likewise, a luxury car can also be rented for a special occasion such as a date or a birthday. Moreover, a luxury car will not only offer you a comfortable ride. But also it will assist you in establishing your reputation in the eyes of your clients, friends, and others. So Finally Rent from Sri Ram Cars a Luxury Car Rental.
Accordingly, Sri Ram Cars rents out luxury vehicles with or without drivers. Basically, we provide a diverse selection of high-quality vehicles from the world's most prestigious automakers, including Ferrari, BMW, Mercedes, Jaguar, and Audi. At any rate, we offer you a degree of service that places us among the best in our luxury car rental business.
Especially our automobiles were chosen for their dependability, style, and performance. However, you can choose the luxury model of your desires from a wide choice of high-end automobiles from the world's most prominent manufacturers when you work with us.
Although renting a luxury car in Chennai is preferable to renting a tempo traveler or a bus since you will be more relaxed and able to get from one location to another quickly.
Otherwise, The Sri Ram Cars mobile application/website can be used to check the luxury automobile rental price in Chennai and then make the necessary reservations. Specifically, A luxurious car can be found at a reasonable price with just a few taps on a smartphone.
Likewise, Sri Ram Cars allow people to find a luxurious car in Chennai at a reasonable price with just a few clicks on their smartphones. At present, our vehicles have satellite navigation and are immaculately groomed. Hence we are proud to provide an exceptional assortment of luxury rental cars to fulfill your requirements.
Without doubt Luxury or premium cars are ideal for traveling in elegance when renting a car. Indeed these are high-end vehicles featuring luxury features such as a sleek appearance, comfortable seats, and a strong engine. In general most luxury cars, 5 people can travel with 2 large luggage and 2 compact suitcases. Accordingly Depending on where you rent, you can also discover premium estate cars, SUVs, and crossovers.
Hire Comfortable Luxury Car For Rent
Although Luxury cars have slightly varying specifications and appearances, they all feature engines, dimensions, and luggage and passenger space that are similar.
Hence Rental firms routinely modify their fleet. Specifically Some car rental firms, on the other hand, will guarantee a specific model for their premium/luxury vehicles.
Rent Luxury Car For Wedding
Whereas Sri Ram Cars bring you a bespoke range of premium cars from top-notch auto companies throughout the world, catering to the particular needs and interests of our valued clients. Therefore Mercedes-Benz, Audi, Jaguar, BMW, and other luxury brands are among the vehicles we offer.
In detail when making your reservation, be sure to specify the car you want so that your trip goes exactly as planned. Moreover Sri Ram Cars have years of experience in providing high-quality automobile rentals, as well as a history of passion for amazing adventures.
Experiences Luxury Car Rental
Surely when you hire a car from Sri Ram Cars' Selection, you are guaranteed a luxurious experience from start to finish! Equally important it's not just about renting a luxury vehicle for your business meeting, ideal family vacation, or incredible road trip. Henceforth, it's about receiving first-class service from the minute you choose the vehicle until you get to your destination.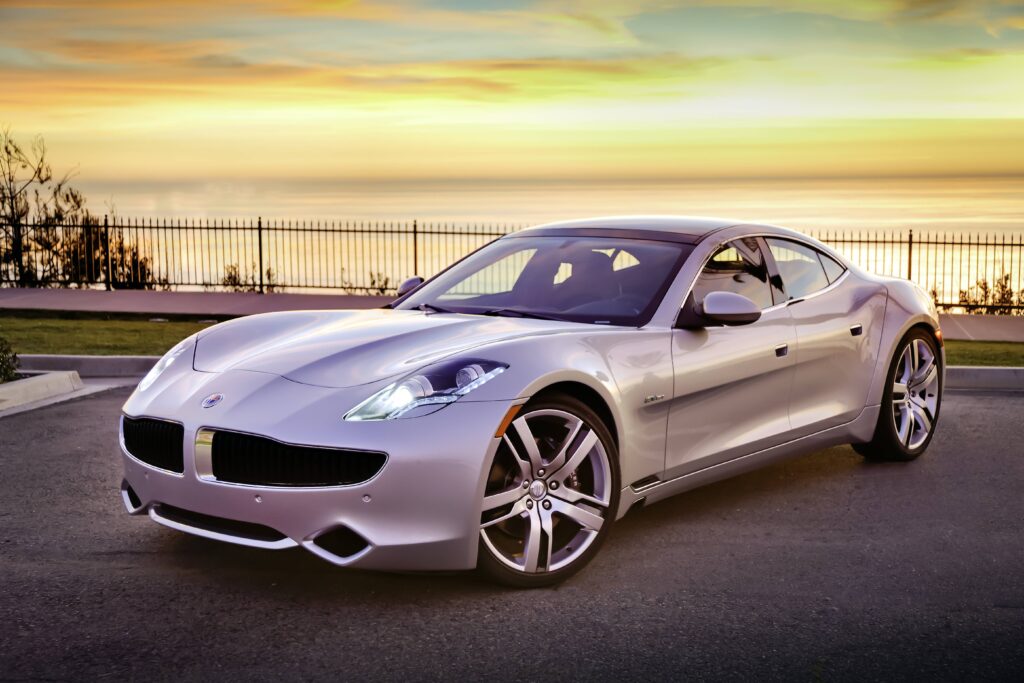 Huge Collection Luxury Car Rental
Basically, Sri Ram Cars have a wide selection of premium vehicles from renowned manufacturers who have perfected the art of performance, elegance, and comfort. Whereas you are in charge and may choose the premium model that best meets your demands, whether it's an S-Line Audi, AMG Mercedes, or M-Sport BMW. Therefore Sri Ram Cars offers weekend chauffeur drive rentals at a discounted rate.
Our prototypes - Luxury Car Rental
However, Sri Ram Cars are pleased to provide bespoke Audi rental services around Chennai. Especially Audi cars are known all over the world for being precisely crafted with luxury in mind, capability, and functionality in mind. Specifically, The sleek looks of these magnificent automobiles feature characteristic curves and edges that make the legendary Audi easily recognized.
Whereas our Audi vehicles have upgraded features such as the newest satellite navigation, clever infotainment systems, and superior driving capabilities, so you can travel in luxury. Hence when you rent an Audi car from Sri Ram Cars, you'll get a lot of complimentary extras.
Indeed BMW is known for producing some of the most prestigious automobiles in the world. Especially BMW is one of the most worldwide admired and sought-after automobile manufacturers, having mastered the art of mixing sports dynamism and abilities with luxury high-quality amenities. First thing to remember, each car effortlessly strikes the ideal blend of capability and comfort, providing entertainment and simple driving that precisely suits your and your passengers' needs.
Altogether when you hire a luxury car from Sri Ram Cars, you'll get several extra benefits that are free of charge. Hence On select vehicles, get unlimited miles, a free additional driver, and fully comprehensive insurance with 24-hour roadside support.
Nevertheless, Sri Ram Cars are proud to offer one of the world's most prestigious luxury automobile manufacturers as part of our distinction fleet – introducing our Jaguar hire vehicles. For the same reason, Jaguar has always been associated with not only magnificent automobiles but also subtlety and understatement. In any event, it blends thrilling performance, luxurious comfort, and cutting-edge technology.
Given these points, prepare to be enthralled by Sri Ram Cars' most desired and dynamically outstanding sports coupes. When you hire a Jaguar from Sri Ram Cars, in the meantime, you can expect nothing but the best.
Book A Luxury Benz For Rental
Generally, The Mercedes-Benz combines a dynamic appearance with a refined ride, offering first-class comfort to both the driver and passengers. In this situation, it's a car that's all about cruising in comfort and style while being agile and stable. Whenever you book a Mercedes from Sri Ram Cars, you can expect nothing but the best.
Since the company's beginnings at the turn of the century, Mercedes Benz has had a reputation for quality and longevity. On the whole, many innovations, including crumple zones, anti-lock brakes, and traction control, have since become standard in other vehicles and the brand has become synonymous with innovation. Though find out how these gorgeous saloons, executive cars, and sports cars perform in real life.
Choose Us Because Best Car Rental Services
Car Rental For Business / Corporate
However, imagine stepping out of a luxurious vehicle that exudes your sense of style and refinement. Provided that, you'll want to make sure you have a nice car if you're going to a big business or corporate function.
Moreover, our knowledgeable and pleasant staff will assist you in selecting the best corporate automobile hire in Chennai to meet all of your requirements.
As a result, you'll be the focus of attention of your envious coworkers, visitors, and employees. Seeing that we make you stand out in your workplace with our range of Jaguar, Audi, Mercedes, and Range Rover Car Rental in Ludhiana.
Hessel-Free Journey With Our Rental Car
Basically, Sri Ram Cars provides a cost-effective and high-quality self-drive automobile rental service. Also, our specialization is providing the most extensive fleet of well-decorated self-drive automobiles at a reasonable price.
Even if you own a car, you may need to hire a self-drive car rental service in Chennai at times. Therefore there are a variety of reasons for this, one of which is the increased flexibility of your route.
Luxury Wedding Rental Car
Basically, Sri Ram Cars offers a wide range of wedding automobile rental options in Chennai. Thereupon we also provide flower arrangements based on the tastes of the guests, as well as all types of vehicles for delegates attending the events. Accordingly, we recognize that your wedding is a once-in-a-lifetime event, and we strive to make it unforgettable.
As a result, we make our luxury vehicle available for pre-wedding and wedding ceremonies. Hence if you wish to reserve a luxury wedding car, contact us today and choose from our fleet of premium vehicles.
Indeed Sri Ram Cars Rentals is expanding its luxury car rental service throughout Chennai. Come get one of your need-based, comfy, best-performing, and branded luxury automobiles at a low price from us.
Overall our top priority is your safety, Therefore before employing a professional chauffeur, we do a complete background check. Hence after being chosen, all of our chauffeurs are taught and sensitized in a variety of areas before being put on the road.
Traveling With Rental Car
Generally, Sri Ram Cars have every luxury car to match your desires, vision, and itinerary, whether you're planning a work trip or simply seeking a ride for your luxury weekend breaks.
Obviously, we know how to get you to any memorable event in your life. Moreover, we keep our fleet up to date to ensure that your vacations, work travels, and social occasions are unforgettable.